Graduate Diploma (GDip) in Professional Communication and Management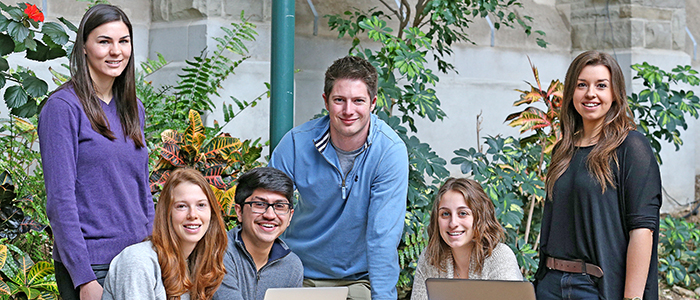 The Graduate Diploma (GDip) in Professional Communication and Management is a two term (8 month) course-based diploma program designed to enhance the professional skills of BA and BSc graduates, and to develop creative and visionary leaders.
Professional knowledge and skills are developed through coursework to serve students from all academic disciplines in a multidisciplinary context. The Diploma curriculum bridges the divide between any discipline (e.g. arts, humanities, social science, health sciences, science or engineering) and its application to the private, public and non-profit sectors, providing the management and communication skills needed to build successful careers. This program complements discipline-specific training students received in their undergraduate degree to gain a competitive career advantage.

A Unique Interdisciplinary Approach
The GDip is jointly offered by the Dan Management and Organizational Studies Program in the Faculty of Social Science, the Department of English and Writing Studies in the Faculty of Arts & Humanities, the Faculty of Information and Media Studies, and the School of Graduate & Postdoctoral Studies. Unique to Canada, this interdisciplinary approach to management education provides students with the opportunity to combine a strong foundation in our core area of business education with a broader educational perspective from other disciplines.
Ideas Inspiring Impact
The Professional Communication aspect of the program facilitates the emergence of students into the world. Graduates are inquisitive, innovative advocates creating written and spoken texts in multimodal technologies. By combining creative and professional experiences with rhetorical theory, students emerge as articulate problem-solvers capable of engaging, collaboratively or individually, in a global context. Graduates will gain experience and competence in the creation and production of high quality texts for a wide variety of audiences that can be applied to a wide range of academic, professional, workplace, and creative contexts and purposes.