Mark-Shane Scale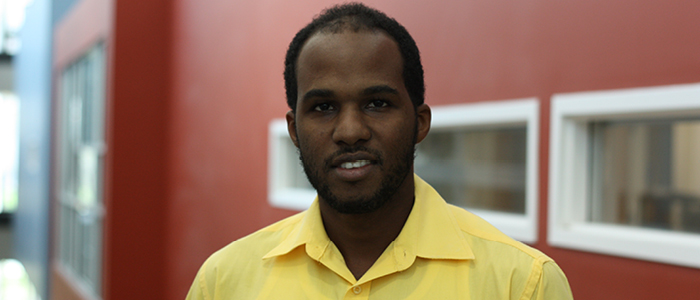 Ph.D. Candidate, Library & Information Science
Trillium Scholar
Exploring the Provision of Online Library Services for Small Businesses using Jamaican Folklore
I am from Kingston, Jamaica in the West Indies/Caribbean and I did my undergraduate and masters at the University of the West Indies, Mona campus. My field of study chose me. I have always been a fan of reading and had loved libraries because they had many books.
Originally I was not looking at Canada as a place for higher education until a professor from Prince Edward Island invited me to a conference in Canada. My experience there made me decide that I wanted to pursue my PhD in a Canadian university. I am excited to come to Western because I perceive that I will get the best mentorship from faculty towards guiding me in unearthing new knowledge in the area of folklore as a means of information provision in libraries as well as guidance in the theory behind designing library system interfaces. I also feel excited about the possibilities of meeting and interacting with other intellectual minds in the persons of my fellow PhD students from all over the world.
Since coming to Canada, I am amazed at how multi-cultural or pluralistic the society is. My homeland has a motto of "out of many, one people", but to me Canada is more global and culturally diverse. I look forward to Western as a culturally diverse university and its role in helping me grow and develop as a global citizen, as well as a professional, researcher, an academic and a scholar.
My Research
I will be conducting research on how folklore can be utilized to design online library services for small business persons and entrepreneurs. Small businesses and entrepreneurship are very important to all economies, contributing tgo employment, to taxes, to the GDP and to the welfare of people and their quality of life in general. In an era where there is global recession and the labor market is faced with the possibilities of a rise in unemployement, it is important that the average person, regardless of their education can be provided with information to launch business ideas into profitable small businesses, reducing dependence on the government and large firms to provide employment. Libraries have a role to play in this regard, as centers where persons can access content and information sources.
My intention is to explore folklore as a possibility for solving these problems. Folklore speaks in the language of all human beings and has been traditionally used to pass wisdom down from one generation to another. Before the printed page and written oracles, folklore through proverbial sayings, legends, myths, stories or song, preserved and transmitted important information. As such, is it possible that libraries, that serve to connect people with information that they need, can use folklore to pass business information through online systems and interfaces to the small business operators who may not be able to understand the technical jargons and complexity of business documents, processes and procedures?
My research should unearth new knowledge about whether or not folklore can be an effective means of information provision in an online environment. This is important not only for libraries but for all businesses and agencies, government organizations and non-profits, who are responsible for putting content online and transmitting information to online users of varied educational backgrounds.