Preparing for Western - International Students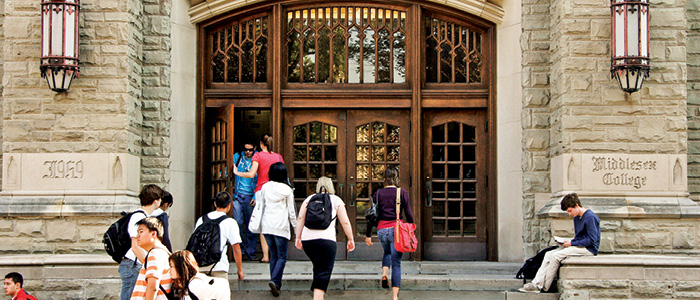 In addition to the administrative responsibilities of all incoming graduate students, international students should consider these immigration, living accommodations and health care concerns in order to ensure an easy transition to Western and Canada as a whole.
Immigration
The
International and Exchange Student Centre
(IESC) provides an array of information to assist in your transition to Western, including:
We highly recommend you connect with IESC prior to your arrival for any support you may need.
Pre-Arrival Guide
International graduate students are also encouraged to view the International Student Pre-Arrival Guide - a comprehensive guide detailing important and useful information before arriving in Canada, including:
Banking
Housing and accommodation
Canadian culture
What to do when you arrive in Canada
Orientation activities
Transportation
Connecting with Western upon arrival
Health Care
International students and their dependents have a mandatory health care package titled University Health Insurance Plan (UHIP). Additionally, full-time graduate students have coverage through the Society of Graduate Students (SOGS) Health Care Plan.
Questions regarding health care for international students should be directed to the International and Exchange Student Centre.