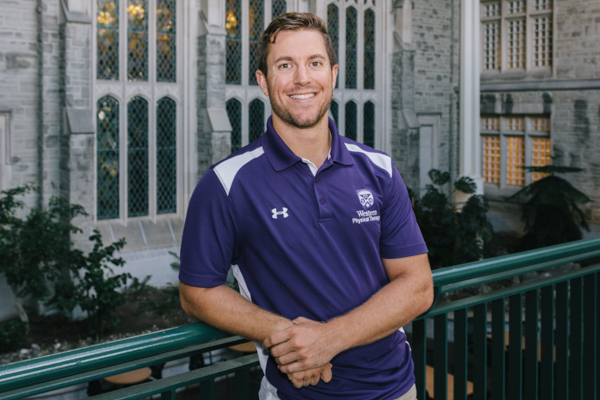 "The level of support from the faculty and my classmates enables me to thrive and be successful. On the first day the faculty tells you that you are part of a family, and that is felt very early on in the program."
Why did you come to Western for your graduate degree?
What made me apply to Western was the reputation it has as a university, and the reputation of the Physical Therapy program.
Do you belong to any university or community groups?
I sit on the Clinical Education Committee for my program, as well, I have a small role on the Sport Physiotherapy Council.
Where's your favourite place on campus?
The practice labs at Elborn College and the physical therapy lounge are my two favourite spots on campus.
What idea, suggestion, or comment would you like to share with the Western graduate community?
Working towards a graduate degree has taught me that you are an academic, but you also need to live a life outside of the classroom. You are going to work hard, and you are going to be stressed at times, so be sure to take time for yourself.