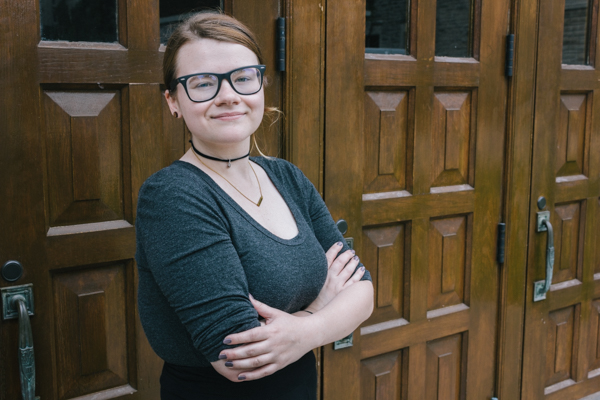 "My supervisors allow me to be independent, while still teaching, and guiding me. My lab mates are not competitive when it comes to research, we all want each other to thrive. It is a very supportive environment. I would not be able to do it without them."
Why did you come to Western for your graduate degree?
I visited Western, and the Advanced Facility for Avian Research (AFAR), the building I work in, a couple years before I was ready to apply. I was blown away by the different technology, equipment, and opportunities they have here. Western also has great funding opportunities for graduate students in psychology.
What are you most passionate about?
My relationships. People are very important to me. Food. Environmental issues. Equality. Being skeptical. Scientific literacy. Understanding the universe.
Describe your research.
I want to answer a question about the hippocampus, a brain area that is important for spatial memory in birds, and in mammals as well. If you think about a memory, you first acquire, then store, and finally, later retrieve it. I want to know when the hippocampus is "needed" during these different phases of memory formation.
What's your favourite book?
Invisible Monsters. Le Petit Prince. I also love Harry Potter.
What's the best advice you could give to someone considering applying to your graduate program?
Talk to faculty members you are interested in working with and read their research. Talk to the graduate students who work with those faculty members, so you know what to expect from the faculty, and what the atmosphere is like. I would also suggest to tour campus, and the facilities you would be interested in working at.