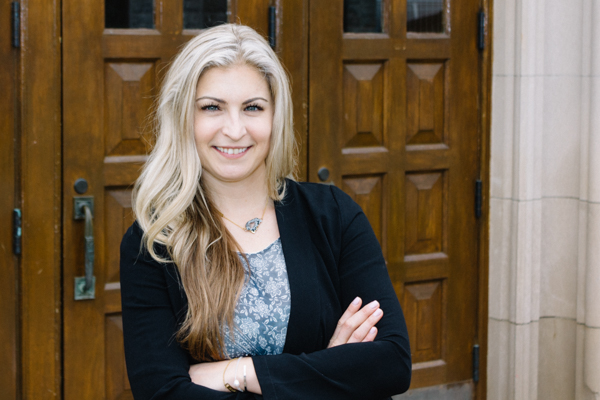 "The PhD program in Health and Rehabilitation Sciences empowers me to use the skills and knowledge I've learned to promote health in innovative and creative ways."
Supervisor: Dr. Linda Miller
What's the best advice you could give to someone considering applying to your graduate program?
Spend time learning not only about the academic/course requirements in a program, but speak to students and faculty, and really get to know the people in the program because your graduate experience is so much more than just the classes you take.
Describe your research.
My research investigates happiness and health. My PhD project uses online happiness video modules that are based on positive psychology and happiness theories to guide students to explore ways to enhance their own happiness, physical wellbeing, and mental health.
What is your "dream" career?
I love to teach, and so my dream career involves teaching about health across a variety of platforms, from university classrooms to television, radio, and other media.
What idea would you like to share with the Western graduate community?
Graduate studies are such a privilege – the process isn't always easy, but when you are passionate and love what you are studying, the opportunity to study at a graduate level is unlike any others to learn.
What do you do in your spare time?
Movement is my creative outlet, it liberates my body and my mind. I have a passion for fitness and yoga – I am a certified yoga and "Yoga Tune Up" teacher; two-time IronGirl; enjoy Olympic lifting, dancing like nobody is watching, and rock climbing; and I am a recreational CrossFitter.
What one thing would you like people to know about you?
My personal mission is to educate people about evidence-based health information so they can lead a happy, healthy life.