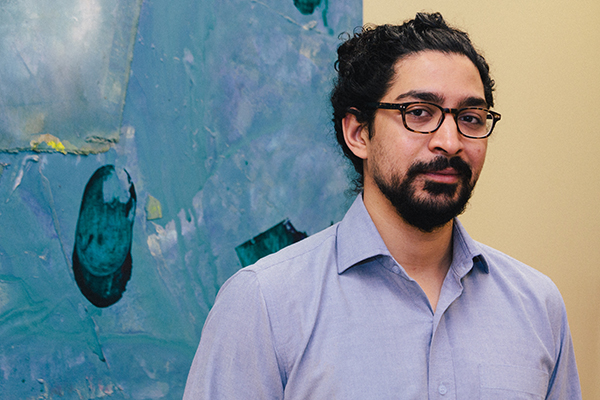 "Prioritize: hard work beats talent when talent doesn't work hard."
Supervisors: Dr. Antonio Calcagno and Dr. Gyongyi Hegedus
Where did you complete your undergraduate degree?
University of Toronto
Where's your favourite place on campus to work/study/research? Why?
The Centre for the Study of Theory and Criticism (CTSC) computer lounge. Friends and windowless rooms are good for seeing things through.
What is it about your grad program that enables you to thrive and be successful?
The Centre for for the Study of Theory and Criticism prides itself on being both multi and interdisciplinary—that is to say, it prides itself on operating both across and in-between disciplinary boundaries.
This unique position places the CTSC in a precarious relationship with tradition, in particular, and knowledge, in general.
On the one hand, the conspicuous location of Critical Theory offers fresh new perspective to age-old questions, it also demands a balancing act between tradition, convention and innovation – a challenge that can be tricky to negotiate as a student/scholar. Ultimately, studying at the Centre, I believe, invites us to think of knowledge not only in archival or eternal terms but rather in socially constructed and creative terms—an insight that encourages an academic generosity not found in more specialized programs.
What is your "dream" career?
I dream in colour, not in careers.
What one thing would you like people to know about you?
I am an immigrant.
What idea, suggestion, or comment would you like to share with the Western graduate community?
Thank you for all that you do. I am very grateful to be surrounded by such dedicated, passionate, and hard-working humans.
Do you serve on any Department, Faculty, or University committees?
I am part-time faculty in the Department for Philosophy and Religious Studies at King's University College.
What are you most passionate about?
Knowing others.
What's your favourite book?
The ones that travel with me.