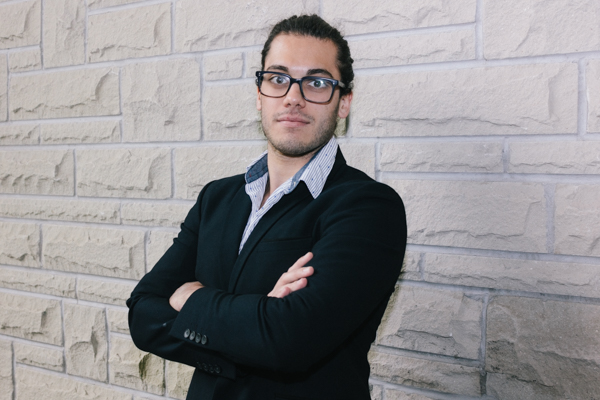 "In the Biology program, we are exposed to everything that is needed to successfully complete our graduate studies. Everything from teaching, to services, to research."
Supervisor: David Smith
What is it about your grad program that enables you to thrive and be successful?
Effective training, whether it is in teaching or research, enables me to be thrive and be successful. We teach, we give talks, we are encouraged (and expected) to write and publish papers, we attend and organize conferences, and we sit on committees.
Where is "home" for you?
After living in so many places, I've lived in Portugal and New Brunswick before coming to London, I find it hard to name one place to call home. Home is wherever I am, I guess. The world is there to be explored!
What's the best advice you could give to someone considering applying to your graduate program?
Approach a potential supervisor first. Your chances of being accepted increase immensely, if you find a supervisor that you would like to work with, and who would like to work with you. Also, talk to the other grad students in the lab where you want to work. They are your main source of information about how the lab and the supervisor operate, to how the program can support you.
Do you engage in volunteer activities?
Most of my volunteer activities are related to academics on campus. I have served as a judge for undergraduate conferences and I volunteer as a session moderator in graduate conferences. I'm now chairing the BGRF (Biology Graduate Research Forum) and I've been a judge for SOGS in the SOGS Teaching Assistant Awards 2016.
Have you worked as a TA or RA?
I'm a TA right now. I can't stress how this experience has benefited my academic career. As a TA, I can learn how to effectively teach and communicate with a broad audience. This is fundamental. Seeing your students learning the course material because of your help is really rewarding!