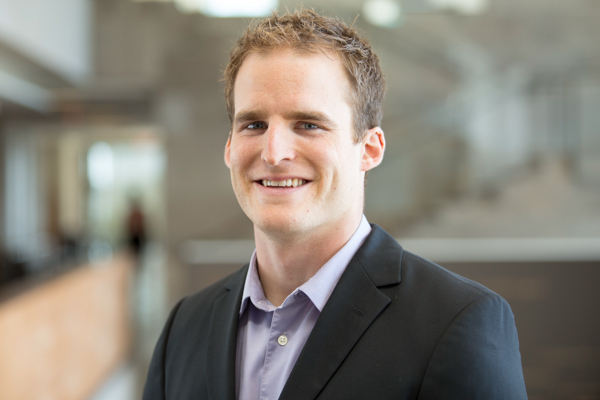 "I truly believe that every business can produce profits, without degrading our daily lives, harming people, or harming the environment."
Supervisor: Dr. Tima Bansal
Where is "home" for you?
Peterborough, Ontario.
Why did you come to Western for your graduate degree?
I came to Western for two reasons: my advisor, Tima Bansal, and the reputation of Ivey.
Describe your research in 100 words or less.
I study the relationship between financial markets and corporate short-termism. My principal focus is on understanding how pressures from financial analysts and investors affect the temporal perceptions and strategic decisions of managers, specifically how the latter allocate capital and whether they make socially responsible investments. Preliminary evidence reveals that escalating pressures to perform in the short term are causing managers to think more about the immediate future and invest less in long-term projects. These findings illuminate the trade-offs between the short-term financial success and the long-term welfare of business and society.
What is it about your grad program that enables you to thrive and be successful?
Having a good advisor; good administrative support (limited time bogged down in admin tasks); available teaching opportunities; funding for research; and having access to a large group of expert faculty who prioritize high-impact research.
What are you most passionate about?
Improving the physical, emotional, social, and spiritual lives of others by providing them with better lives (e.g., helping them meet their daily needs, friendship, support networks, minimizing environmental harm, etc.)
What is your "dream" career?
CEO of my own business.
What's the best advice you could give to someone considering applying to your graduate program?
Make sure you have a clear connection with a potential advisor (faculty member at Ivey).