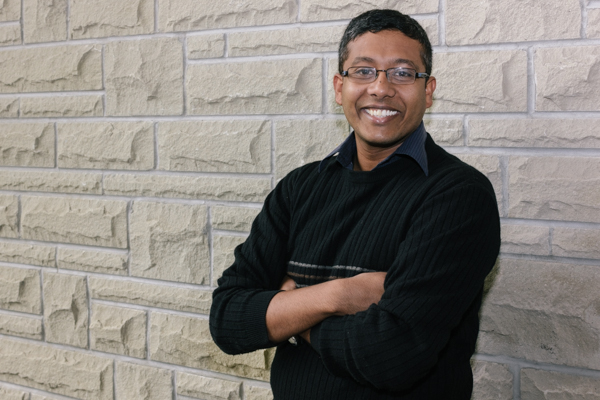 "The research opportunities and facilities offered within this program are second to none."
Supervisor:
Alex Buchel
Describe your research.
I am studying the dynamics of long polymer chains in fluids close to surfaces using computer simulations. Such a study will aid in better understanding of proteins in our circulatory systems interacting with blood vessel walls. My work involves using HPC tools (software+hardware) for running massively parallel molecular dynamic simulations and post processing the results to extract scientific information.
Where's your favourite place on campus?
My office, as well as the graduate study rooms in Weldon Library, for their quiet atmosphere that allow me to completely focus on my work.
What is it about your grad program that enables you to thrive and be successful?
The program offers freedom and flexibility to think and address research problems in novel ways, as well as state of the art computing tools for performing quality and high impact research.
What are you most passionate about?
Programming, being involved in open source projects and always learning new things via online courses, literature, as well as experiential learning.