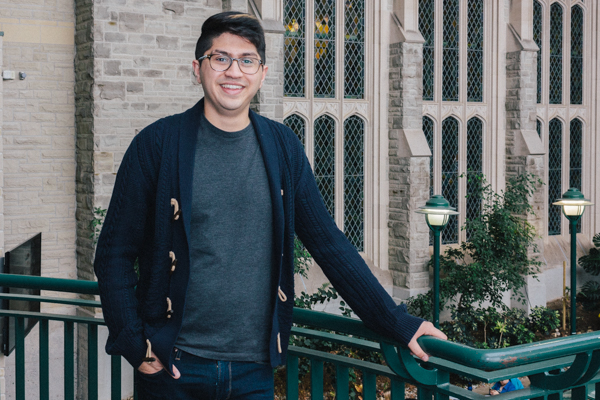 "The MMASc program is unique because it takes the fundamentals gained through my biology undergraduate degree, and applies them to a completely different discipline. What enabled me to thrive was being able to find my own connection between the two disciplines, and tailor my learning to what I wanted to gain from the courses."
What's the best advice you could give to someone considering applying to your graduate program?
The best advice I could give someone applying to my program is to take some time to think about potential career paths you think this program will get you to. Then, go talk to people in those positions and explain the program and what skills they use in their job. If after talking to them, taking this program makes sense, you will have an understanding of what you need to take away from the course work, and that will help you stay motivated and work towards your end goal.
Where was your favourite place on campus to work/study/research?
My favourite place on campus was the Physics and Astronomy atrium because it was quiet enough to get work done, but there was enough noise that you weren't afraid to strike up a conversation with your friend.
What are you most passionate about?
I am most passionate about helping others find their road to success by being involved with mentoring youth throughout my education and in my current role at TechAlliance, working with entrepreneurs to help grow their businesses. I find that when I can share my knowledge with others to help them find their way, there is no better feeling.
What is your "dream" career?
I wouldn't say I have a "dream" career but rather I have characteristics that I would be looking for in my dream job. These include working with people and on teams, collaborating to push the organization forwards, using both my creative and analytic skills, and always doing something challenging that allows me to grow with the organization.
What idea, suggestion, or comment would you like to share with the Western graduate community?
Don't be afraid to leave your bubble and explore the other faculties in the University.