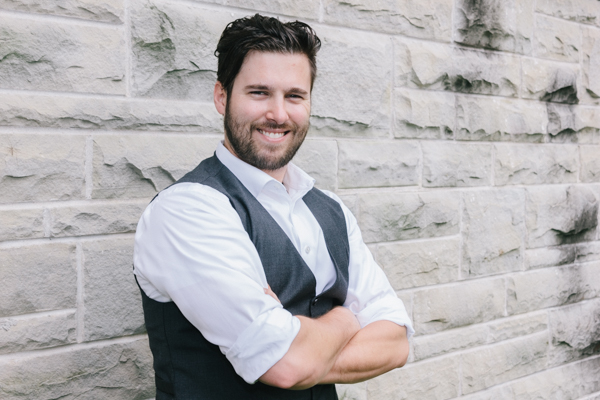 "I came to Western for my graduate degree because the Chemical and Biochemical Engineering program is very well regarded, as well as the specific work being done at the university."
Supervisor: Lars Rehmann
What is it about your grad program that enables you to thrive and be successful?
The Chemical and Biochemical Engineering program allows for a great deal of flexibility, and access to a wide range of available resources. Also, the ability to choose from courses that can complement my work and my interests.
Where is "home" for you?
Winnipeg, Manitoba!
Describe your research.
My research is in biofuel production from renewable sources. Specifically, the production of butanol, which is a gasoline additive/replacement. My research will investigate using bacteria that are capable of fermenting sugars from cellulose sources into butanol. However, this process generally has low yields. Using a co-culturing strategy (two different bacteria species grown together), the yields could be improved due to complimentary products being formed. One species will produce necessary precursors to allow the second species to produce high yields of butanol. Ultimately, this process will have high butanol yields from renewable cellulosic sources.
Do you serve on any department, faculty, or university committees?
I am the Chair of the Society of Graduate Studies (SOGS) Orientation and Social Committee, which oversees new graduate student orientation events, as well as monthly social events that are open to all SOGS members. I was also the Director of Professional Outreach for the Chemical and Biochemical Engineering Graduate Students Society this past academic year.
Have you worked as a TA or RA?
I have worked as a TA for ENGSCI – 1050. Being a TA for this course helped me develop my teaching and marking skills, as well as how to interact and engage with students that are sometimes struggling with course material or group projects.