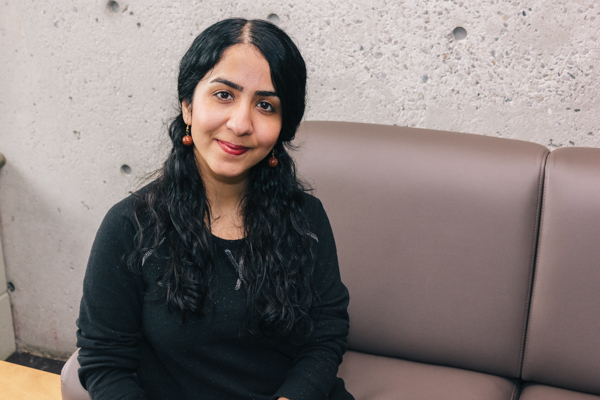 "Western University has one of the most dynamic comparative literature programs in Canada."
Describe your research in 100 words or less.
It is a comparative study of Max Frisch's 1954 novel
Stiller
and Roman Polanski's 1976 psychological thriller
The Tenant
. I focus on the issues of identity and doubling and how the clash between the subjective identity and the imposed/expected societal identity leads the protagonists to adopt various forms of doubling and alter identities.
Where's your favourite place on campus to work/study/research?
In my study space at Weldon library because it is very private and quiet, so I can concentrate on my studies. Also, it has a great view!
Where is "home" for you?
Home is not a specific geographical location. For me, home is the place where I am happy, where I am with the people I love and care about
What's your favourite book?
The Little Prince
What is it about your grad program that enables you to thrive and be successful?
The incredible support of the faculty members first and foremost.
What's the best advice you could give to someone considering applying to your graduate program?
It is not advice – just that you will enjoy every second of it.