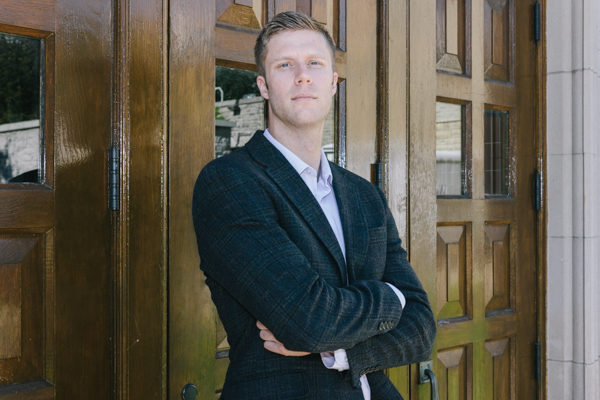 "I knew that with my supervisor, the community, and the resources, I would be very successful, and I would be able to have the freedom to study what I wanted, how I wanted."
Supervisor: Mark Daley
Why did you come to Western for your graduate degree?
I decided to come to the Western for my graduate studies for a few reasons. First, I wanted to work with my supervisor as his research areas aligned well with mine. Second, the resources made available to the graduate students here at Western aids my research significantly. Third, I had the opportunity to talk to current graduate students to hear what the atmosphere was really like. This was one of the most valuable experiences as they let me know how friendly the community is and the countless opportunities made available to the students.
How do you de-stress?
Exercise, reading, watching baseball, working on my website.
What is it about your grad program that enables you to thrive and be successful?
My program provides many interesting opportunities. I find that they provide the freedom and resources I need. The faculty is knowledgeable, very friendly and accessible. I also find that I have opportunities for multidisciplinary work (engineering, clinicians, neuroscientists, mathematicians, etc.).
Have you worked as a TA or RA?
I have worked both as a TA and an RA. Being a TA has helped me become a better teacher, and ultimately a better communicator. Being able to communicate challenging ideas to unfamiliar and inexperienced individuals is a skill that will help me communicate my research to others, which will benefit me in academics and ultimately anywhere I end up. Being an RA has supplemented my main project with other research opportunities and has allowed me to work with more people, learn new things, and gain new skills.