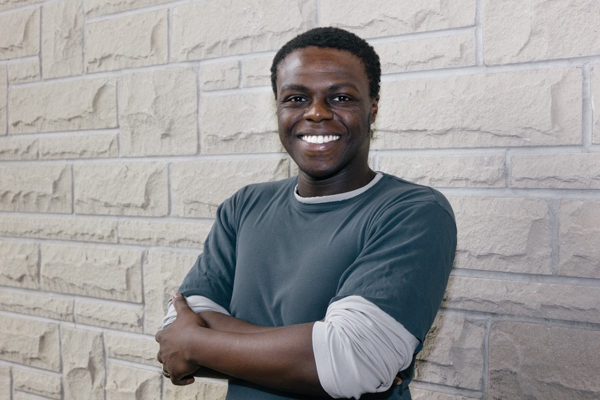 "It's a great program, with many opportunities and helpful professors. Overall, it is an amazing university to attend and well worth the effort."
Supervisor: Kenneth McIsaac
Why did you come to Western for your graduate degree?
I heard great things about my supervisor and the department. I also have a science and planetary science background, so I wanted to come and leverage my experience with the CPSX (Centre for Planetary Science and Exploration) group in Earth Sciences.
Where is "home" for you?
The wild wastelands of the Essex Rivera in England.
Describe your research.
I am developing a system that reconstructs objects in 3D using pictures and extracts geological measurements from the reconstructions.
Do you belong to any university or community groups?
I was previously a member of the Kung Fu and Tai Chi club and the Geology football team.
What is it about your grad program that enables you to thrive and be successful?
There are many things about my graduate program that enables me to thrive and be successful. First, the caliber of my classmates. Second, the approachable and knowledgeable instruction of the professors. Third, the opportunity to have balance, so it's not all about work, which is good for the mind.