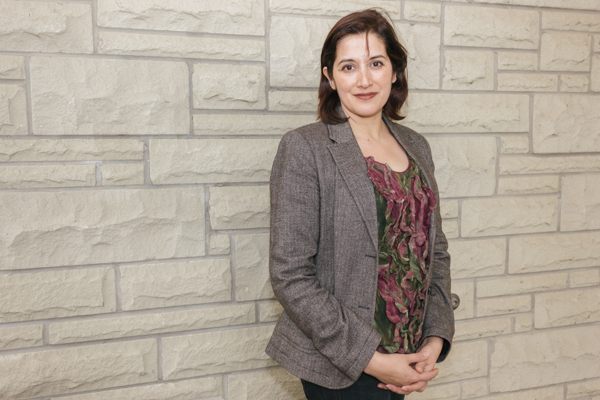 "Health Information Science is a specialized program, and there is no other like it in Canada."
Supervisors: Dr. Nadine Wathen and Dr. Helene Berman
What is it about your grad program that enables you to thrive and be successful?
It is truly interdisciplinary, which makes it challenging, but also realistic to the real world. I love that it brings me in contact with diverse perspectives.
What idea, suggestion, or comment would you like to share with the Western graduate community?
I'd say let's be more open about the challenges of doing one project, by yourself, over a long period of time. It takes strength to stay focused and motivated. We all have that in common, whatever our specific areas of focus are.
Describe your research.
My work examines the ways that the mental health system engages youth as stakeholders and decision-makers in their own care. I look at the points of intersection between youth and the care providers and service organizations that serve them --- looking to understand how youths' knowledge is taken up by the system.
What's your favourite music?
I like the artist-related radio stations on Spotify. The Sigur Ros one is great for writing to.
Have you worked as a TA or RA?
I've worked as both and the networks and the professional relationships I've built have benefited me the most. When you work alongside other academics, at whatever level, you can learn so much from the way they do things. These are soft skills that will be tremendously helpful outside the university.