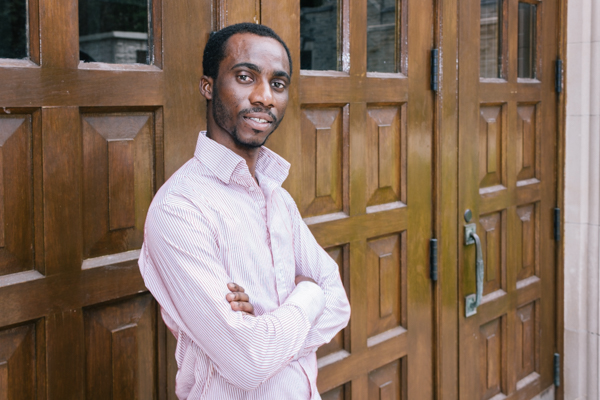 "The Hispanic Studies program is open to interdisciplinary and professional development opportunities which nurture my career."
Supervisor:
Victoria Wolff
Where is "home" for you?
I am a citizen of Ivory Coast but "home" for me is where l feel welcomed and comfortable living.
Why did you come to Western for your graduate degree?
The quality of the Hispanic Studies program, especially the professors who are very supportive and building a community where both students and faculty enjoy academia. In addition, the reasonably affordable cost of life. London is a quiet and peaceful city that offers me the appropriate environment I look for in terms of studies.
Where's your favourite place on campus?
Weldon Library, gives me access to resources and l can still consult the staff for their assistance when looking for a document in the Western Library catalogues. The Western Libraries offer a variety of resources accessible electronically and physically.
Have you worked as a TA or RA?
My TA experience is a very rich one. My TA experience has given me an opportunity to teach in a multicultural classroom environment.
What is your "dream" career?
My dream is to positively impact my generation by promoting peace and justice for a better world where every single citizen feels appreciated, loved and cared regardless of their origin, race or social rank. I would also like to promote quality and accessible education in developing countries. I am currently working on a project to reform the educational system in Ivory Coast and Ghana.