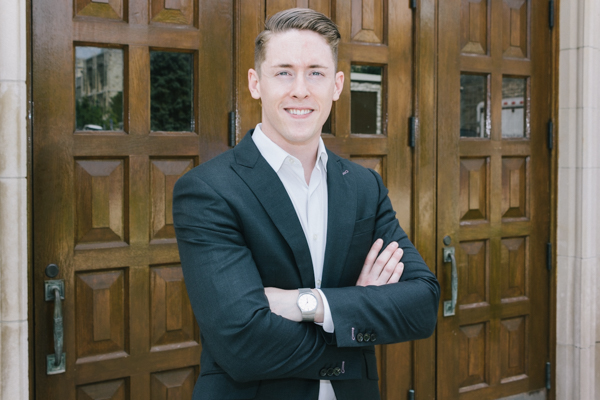 "I applied to the MBA program so that I could elevate my HR career and eventually reach the c-suite of Human Resources for a large company. I think a major component of providing sound HR advice, also comes from understanding the holistic business process, applying measured and sound business principles, and understanding the past, present, and future strategy of a company. The Ivey MBA prepares me – quite well – for that type of position."
Where is "home" for you?
Edmonton, Alberta
Why did you come to Western for your graduate degree?
Ivey is an internationally recognized MBA program specifically with data analytics and leadership. I wanted to grow my network out east, accelerate my career, and build a strong business foundation that supplements my current HR experience.
What are you most passionate about?
I am incredibly passionate about volunteering, as well as travelling. I love to meet new people and understand their backgrounds, history, and culture.
Describe your new venture project.
My big new venture project is focused on providing sustainable produce to northern and remote communities using shipping containers. The produce is grown in a tiered system and doesn't need yellow-spectrum light (sunlight) or soil, and requires limited water, while individuals can monitor the 'farm' remotely through a mobile app and cameras. With the high cost of shipping produce to remote communities, we are hoping to provide a fresh source of food at a reasonable price.
What's the best advice you could give to someone considering applying to your graduate program?
The best advice I could give someone considering applying to the MBA program is to do your research (attend a First Class on the Road, come for a class visit, read all of the various rankings and blogs that speak to the student experience) and reach out to current students, alumni, and program staff (Ivey's recruitment team is absolutely amazing) to talk about the various benefits and advantages of an Ivey MBA.