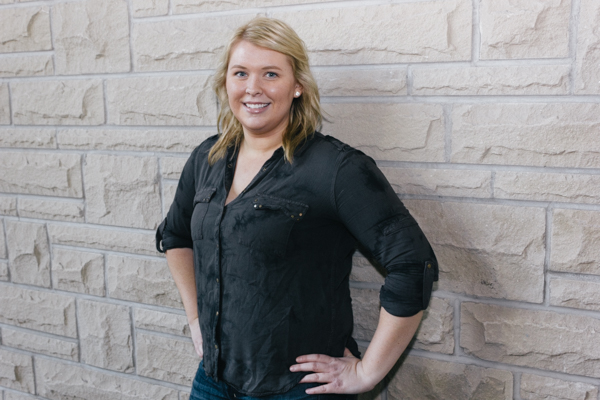 "The Department of Microbiology and Immunology offers a variety of innovative research opportunities, and valuable resources,to students. The friendly, collaborative atmosphere within the research facilities provides a supportive learning environment that is well-suited for graduate work."
Supervisor: Martin McGavin
What is it about your grad program that enables you to thrive and be successful?
My graduate program gives me the confidence I need in order to succeed, as it enables me to further my knowledge base and improve my analytical skills. The skills and expertise I have gained through my graduate program will prove to be invaluable during my future endeavors.
Where's your favourite place on campus?
My favourite place to work on campus is Taylor library. It's easy to find a comfortable spot that is conducive to focusing on my work, and it's close to food and coffee when I need a break.
Describe your research.
My research is focused on understanding how Staphylococcus aureus responds to and evades innate defence mechanisms in order to persist on human hosts. One factor known to play a vital role in the intrinsic defence mechanisms of S. aureus is the Resistance-Nodulation-Division (RND) superfamily of efflux pumps. In addition to conferring resistance to host defences and a wide range of antimicrobial agents, RND efflux pumps are also thought to promote critical physiological processes. The goal of my research is to characterize the two RND pumps operating in S. aureus and assess their relevance to pathogenesis.
Do you belong to any university or community groups?
I take part in intramural sports at Western, which is a really fun way to get involved and meet new people. So far I have played soccer, slo-pitch, and dodgeball.
What's the best advice you could give to someone considering applying to your graduate program?
If you're fascinated about the field and are excited about the opportunity to learn more about it, then apply. Don't get too caught up in thinking about how much time it will take to achieve your goals, or how much work it will be along the way. Take one day at a time and cultivate your passion. Don't underestimate the value of education!