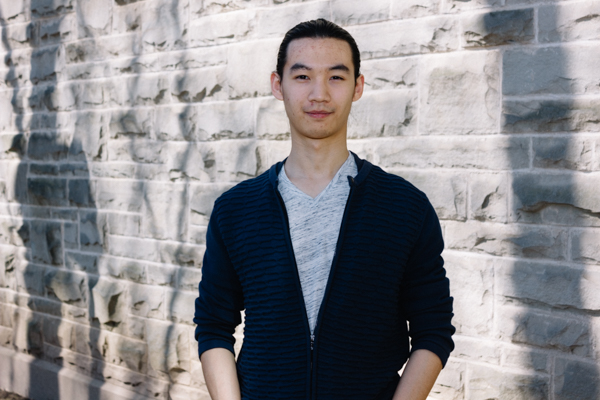 Where is "home" for you?
I'm from China. I was born there and grew up there, and lived there for more than 20 years.
What is it about your grad program that enables you to thrive and be successful?
I think the most important thing is that studying here broadens my horizons not only in my major area of study, but also in other engineering fields and non-engineering fields. I've learned about project management, learned about other software, how to communicate with people from other countries, and how to work better together. The learning and living experiences abroad here gives me a better understanding of the world outside my home country.
What's the best advice you could give to someone considering applying to your graduate program?
For international students, try your best to get a high GPA, participate in one or two clubs, and learn English as early as possible.
What idea would you like to share with the Western graduate community?
Try to use the resources that Western offers to us as much as possible, make friends from other countries, and have fun with them! And don't forget to go to the gym!
What are you most passionate about?
I'm most passionate about travel, especially backpacking. I like to experience different cultures around the world. I've traveled to several countries in Asia, Europe, and North America. My next destination is South America.
What one thing would you like people to know about you?
I'm a person that has a strong sense of responsibility.