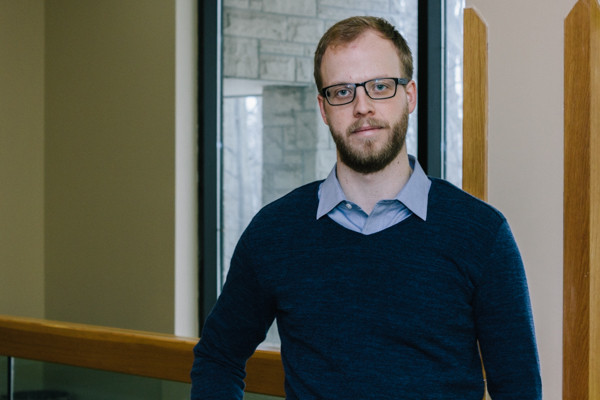 "My graduate program allows me to work on a problem that I am passionate about. There is a lot more freedom for abstract thought and self-directed projects that isn't available in industry."
Supervisor: Dr. Andy (Xueliang) Sun
Why did you come to Western for your graduate degree?
I came to Western for a summer internship during my undergraduate degree, and found it very interesting. After working in several other research groups, I knew that this was the place for me to pursue my graduate studies.
What's the best advice you could give to someone considering applying to your graduate program?
Students should make sure that they are going into a graduate program they are passionate about, as well as practical. Dedicating a large part of your life to something with little pay is not an easy task. Knowing you're working on something that will make an impact, and something that will greatly improve your career path, is fundamental for your graduate studies.
Describe your research in 100 words or less.
My research is focused on addressing key issues found with rechargeable lithium-ion batteries to allow their use in electric vehicles. For these technologies to overtake gasoline and diesel they must be safer, more reusable, and have longer charge times. My work focuses on prolonging the life-time and improving the safety via ultra-thin coatings on the active materials. These ultra-thin coatings on the surface of the active materials can have a huge impact on a lithium-ion battery as many reactions occur at these surfaces.
Where's your favourite place on campus to work?
I love working in the laboratory. There are many advanced technologies in our lab, and having full access to those is very exciting to me.
Have you worked as a TA or RA?
I have TA'd a total of 10 classes. This is very beneficial in helping understand how to simplify topics and explain them. It has had a large impact in helping me easily explain my research to others.
What do you do in your spare time?
I enjoy puzzles and have developed a number of mobile puzzle games.
What is your "dream" career?
My dream career would be to work at the forefront of research in a National Laboratory for new technologies to address climate change.