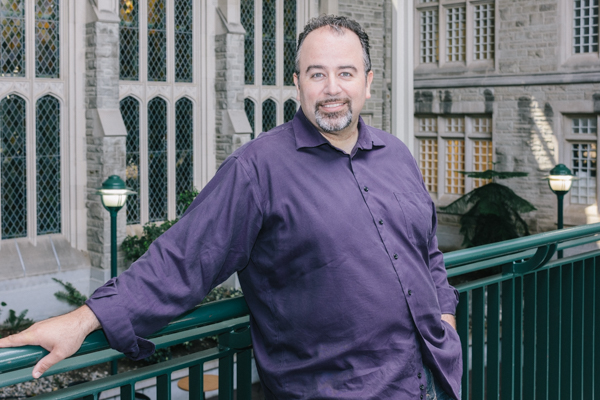 "The course work has been interesting and challenging and the faculty members I've taken courses with have been knowledgeable and fun to work with. They create a really positive learning environment."
What is it about your grad program that enables you to thrive and be successful?

Three things: the great faculty, the music library (staff and resources), and the support music students give to each other.
Where is "home" for you?
Vancouver Island, Sidney and the Saanich Peninsula particularly, are home for me.
Describe your research.
I am researching the life and music of Czech composer Victor Ullmann and his Songs of Hafez in particular. His music is really interesting because it bridges the gap between musical periods, language and styles. As a Jew, he was executed in Auschwitz in 1944 and much of his music was lost. What survived is not well known and it should be.
What's your favourite music?
Bach's music, particularly his orchestral suites, is what I come back to again and again.
Have you taken any professional courses that Western makes available to grad students?
I've taken the Teaching Assistant Training Program that Western offers. It was very useful. I find that I use the skills presented to me there in many areas of my life. I intend to complete the Certificate in University Teaching and Learning before I leave Western.
Have you worked as a TA or RA?
Working as a TA is really rewarding because it gives me the chance to teach and learn from my students. This ultimately makes me a better teacher, which is something I value. Students are great because they sometimes ask questions that I haven't thought through. It has also helped me to continue innovating how I express material so that it's accessible to the great variety of learning styles out there.