Appreciation Week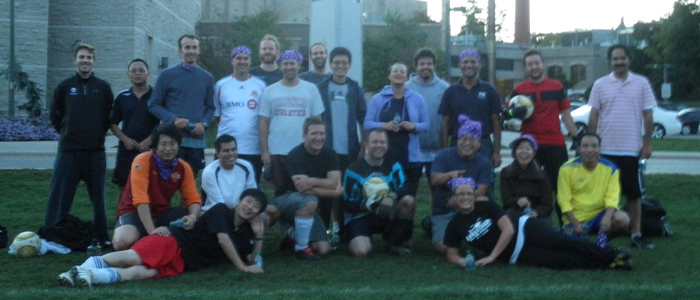 In collaboration with the Postdoctoral Association at Western (PAW), SGPS has organized a lot of useful and fun activities specifically designed for postdocs and their families. These events are a great opportunity to meet fellow postdocs and learn more about Western campus and the city of London. We hope you will find the time to participate in as many activities as possible!
Sunday, September 18 - Terry Fox Run with Team Western Postdocs
To register: https://secure.terryfox.ca/registrant/TeamFundraisingPage.aspx?TeamID=716208#.V7R31d5duaQ.facebook&panel1-2
Monday, September 19 at 12:00pm - Orientation for new Postdocs 
To RSVP: http://grad.uwo.ca/events/?id=212
Tuesday, September 20 at 1:00pm - Peer-review of fellowship funding applications at the Grad Club
Bring your lay abstract or one-page summary to receive on-the-spot peer feedback, with tips provided by Nicole Chabot from Research Western. 
For more information and to RSVP (required), please contact Amanda Ali at sali423@uwo.ca
Wednesday, September 21 at 12:00pm - Walking tour of campus (starting at Medical Sciences Building)
For more information and to RSVP, please contact Andrea Di Sebastiano adiseba@uwo.ca
Thursday, September 22 at 4:00pm - Happy Hour at the Grad Club
No RSVP necessary, feel free to drop in for some snacks and swag. 
Friday, September 23 - Advanced Networking at 10:00am AND Appreciation Lunch at 12:00pm
To RSVP for the workshop: http://grad.uwo.ca/events/?id=213
To RSVP for lunch: http://grad.uwo.ca/events/?id=214