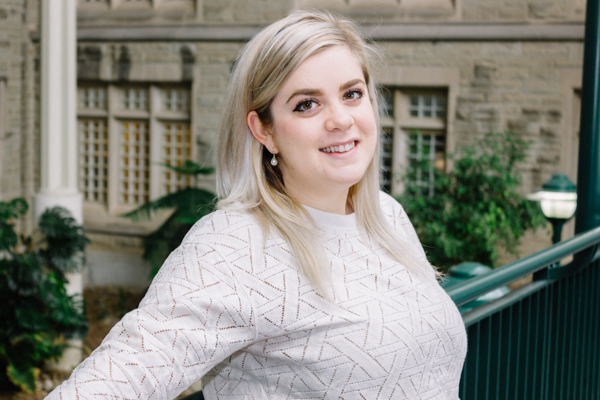 "The facilities at Western University are a definite factor in being successful in the research I do. Chemistry itself has many important analysis tools, but I have found that it is very easy to collaborate with other departments if necessary. My lab works also with contacts in physics and engineering, and is also able to analyze samples easily using Surface Science Western and Western Nanofabrication Facility."
Supervisor: Dr. David Shoesmith
Why did you come to Western for your graduate degree?
I completed my undergraduate degree at Western; I enjoyed the overall environment of the department and met Professors with very intriguing research. I was accepted as a graduate student into an electrochemistry/corrosion lab near the end of my fourth year. I absolutely loved my four undergraduate years at Western, and was very confident in my decision to join the department for graduate school.
Where is "home" for you?
Palgrave, Ontario
Describe your research in 100 words or less.
Copper is the primary candidate material for the fabrication of nuclear fuel waste containers in Sweden, Finland and Canada primarily for its thermodynamic stability in the anoxic aqueous environments anticipated in geologic repositories. However, upon burial of the canisters in repositories the copper outer shell is susceptible to the oxidant of sulphide. My research focuses on sulphide induced copper corrosion and the mechanism by which it occurs. This research is important in ensuring safety and stability of the buried nuclear fuel canisters.
What is your "dream" career?
My goal right now is to be a corrosion scientist within the nuclear waste disposal industry.
What's the best advice you could give to someone considering applying to your graduate program?
It is important to know exactly what you will be researching once you join the lab – pursuing a project you are truly interested in will make graduate school a more enjoyable experience. I have also found it important to meet the people you will be working with – having a great environment around you while completing your graduate degree will make a world of difference.
Have you worked as a TA or RA?
In the chemistry department you are offered teaching assistant jobs two terms per year. I have always worked as a teaching assistant during my degree and found it has improved my ability to talk and teach to large audiences as well as develop quick problem solving skills (especially when teaching upper year chemistry labs).
What are you most passionate about?
I strive to be a supportive person for others and strongly feel it is important to learn more about history.
What one thing would you like people to know about you?
My inner scientist always comes out in everyday conversations, my soul belongs in the 1940's and I always have trouble choosing only one thing.