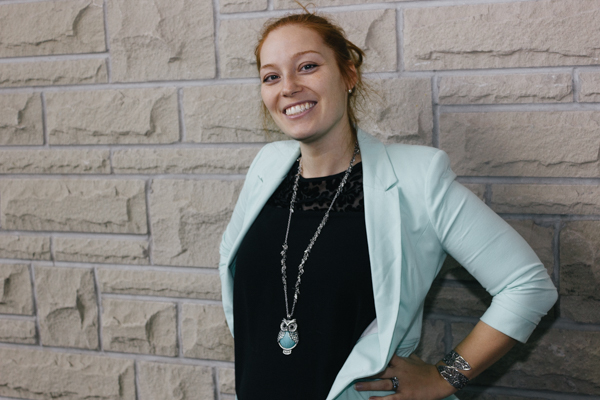 "In every nursing course I have taken, faculty are always highly supportive of students. Also, faculty are always going above-and-beyond to provide students with professional development opportunities."
Supervisor: Yolanda Brenda Babenko-Mould
Why did you come to Western for your graduate degree?
After exploring different graduate nursing programs, and consulting research conducted by possible thesis supervisors, I felt that the Arthur Labatt Family School of Nursing would be able to provide me with the courses and mentors that would enable me to develop myself further in a nurse educator role, and provide me with the strongest foundation in nursing research.
Where's your favourite place on campus?
There are several places I frequent on campus, depending on the type of work I am doing. The collaborative learning spaces at Taylor library are wonderful for group work, allowing up to eight people to work on a single document together on a large screen. If I am in a serious writing or research mode, I prefer a private study corral in a silent area of Taylor Library or Weldon Library. In contrast, when I am trying to think creatively, I like to sit in the Mustang Lounge in the University Community Centre.
What's your favourite book?
Oryx and Crake by Margaret Atwood (well…I love the entire MaddAddam trilogy)
Have you taken any professional courses that Western makes available to grad students?
I have taken many courses through the Teaching Support Center to work towards completing the Western Certificate in University Teaching in Learning, such as the Teaching Assistant Training Program, Advanced Teaching Program, and several of the Future Professor workshops. These courses were invaluable in my development as a nurse educator. They have connected me with many other graduate students in different disciplines, providing opportunities to exchange knowledge, share ideas, and enhance creativity within my own practice. I have gained so many insights into the learning process at a university level, which has transformed how I teach nursing students.