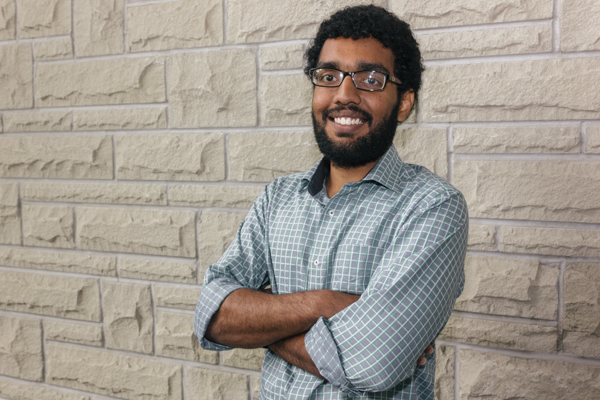 "The Applied Mathematics program at Western offered an ideal opportunity to pursue my research interest in Mathematical Biology."
Supervisor:
Geoff Wild
Describe your research.
The central idea behind mathematical biology is that we observe patterns in nature and we are curious what is behind these patterns. So we construct a mathematical model much like an experimenter would design an in-field experiment to investigate a specific question. In my research I investigate predatory learning – for instance crows have learned to avoid brightly colored ladybugs because the bright colors mean they are toxic. So this learning behavior adds a new feature to the prey-predator dynamics that could reveal patterns we have overlooked.
Where's your favourite place on campus?
The corner of Einsteins Cafeteria because coffee is within reach.
What is it about your grad program that enables you to thrive and be successful?
My supervisor Professor Geoff Wild. He is a brilliant researcher, but more importantly, he makes time for me and is supportive of my interest in science communication.
Do you belong to any university or community groups?
I am a member of the Western Comedy Club.
What's the best advice you could give to someone considering applying to your graduate program?
It's a small department, so make friends outside your department, and if possible outside of school as well.