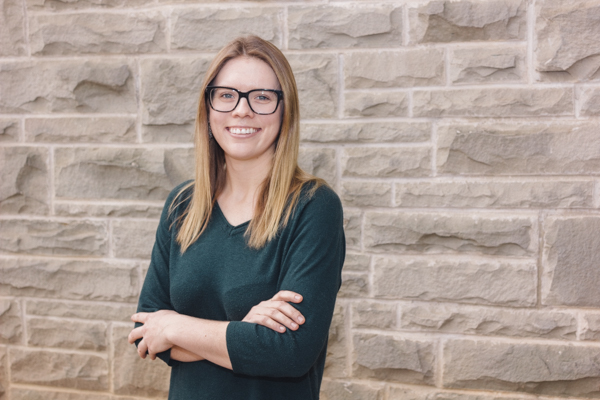 "I had a great experience at Western over the past six years, and I was excited to continue my studies at Western with the Pathologists' Assistant program."
Why did you come to Western for your graduate degree?
Western is one of two accredited universities in Canada offering this program. I was exposed to this program through the Clinical Anatomy program as I took one of my anatomy courses with the Pathologists' Assistant students. In discussions with the other students, I was really interested in what Western's program had to offer.
Where's your favourite place on campus?
Taylor Library is my favourite play to study on campus, as I can only study in silence. Taylor is a quiet place to work, close to my office on campus, and has larger study desks.
What is it about your grad program that enables you to thrive and be successful?
The support of my fellow students and faculty in the program, as well as being passionate about anatomy and pathology, has enabled me to thrive within this program.
Have you taken any professional courses that Western makes available to grad students?
I completed the Western Certificate in University Teaching and Learning as part of my requirements for my master's degree in Clinical Anatomy. Having a complete record of all my teaching experiences within a teaching dossier has been helpful to me in applications for TA positions, and in updating my CV. I also attended many workshops designed to help enhance my teaching abilities, which I can apply in the classroom.
What's the best advice you could give to someone considering applying to your graduate program?
Do your research! I decided to shadow a pathologist to see if I was interested in the work of a Pathologists' Assistant. I talked with current students in the program about their experiences with courses and practical experience and research. I also took a tour of the graduate program before I applied. These experiences helped me decide that I was applying to the right program.