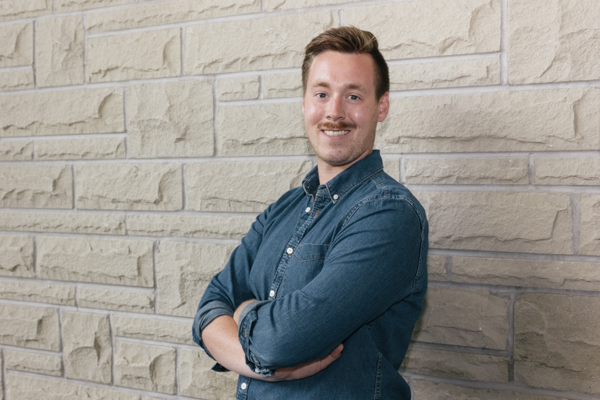 "Western's Faculty of Theology is one of the strongest in the country."
Supervisor:
Ingrid Mattson
Why did you come to Western for your graduate degree?
I'd earned an undergraduate degree at Western and had built a strong academic network that I wanted to continue to work with and learn from.
Have you taken any professional courses that Western makes available to grad students?
In my first year as a graduate student, I completed the 20-hour Teaching Assistant Training Program, offered by the Teaching Support Centre. I can't recommend the program highly enough: it was a highly effective crash-course in university teaching that gave me the confidence to walk into a seminar of first-year students as a TA.
What is it about your grad program that enables you to thrive and be successful?
I'd single out the faculty members in theology, who have been remarkably supportive of my academic goals, and who have been unafraid to give honest advice about my writing, intellectual development, and career goals.
Do you serve on any Department, Faculty, or University committees?
I served as the MA Representative on the Bishop Hallam Theological Society, which the Faculty of Theology's student activity and advocacy council.
What's the best advice you could give to someone considering applying to your graduate program?
This holds true for any program in the arts and humanities, and especially very small ones like mine: make strong connections with your peers, because they will be your strongest resources for intellectual and moral support.