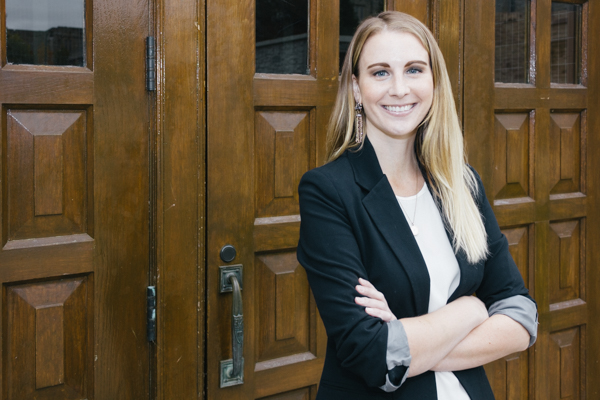 "Western is known for having a particularly strong ancient languages program, which is exactly what I was looking for."
Supervisor: Aara Suksi
What is it about your grad program that enables you to thrive and be successful?
Our department is relatively small compared to other schools and disciplines. I find this to be an asset. There is a strong sense of camaraderie between students, faculty and staff. In addition, we have professors who are highly skilled and knowledgeable, but more importantly, they are all incredibly supportive.
What's your favourite book?
Pride and Prejudice, by Jane Austen.
Describe your research.
I study socio-political allusions in ancient Greek tragedy. More specifically, I examine how non-Athenian scenes of supplication in Euripides' Andromache give us insight into Athens hegemony during the Peloponnesian War and into the Athenians' relationship with their allies and in particular, with Sparta, their rival for supremacy. My approach is based on Antonio Gramsci's theory of hegemony, which interprets hegemony as moral leadership rooted in consent rather than force.
What is your "dream" career?
My dream career would involve teaching in some capacity. It's what I have enjoyed most about my experiences as a graduate student at Western.
Have you worked as a TA or RA?
I have had the fortunate opportunity to serve as both a TA and an RA. Through my work as a TA I have realized my passion for teaching and working with students. I've had the opportunity to guest lecture, to advise on and grade essays, and to write multiple choice questions. As a RA, I've had the chance to work with many professors from departments outside of my own, ranging from Modern Languages, to English, to Philosophy. It's been very fulfilling to contribute to the research projects of other professionals, has provided me with real world work experience, and has given me a glimpse of how academia operates outside of a classroom.