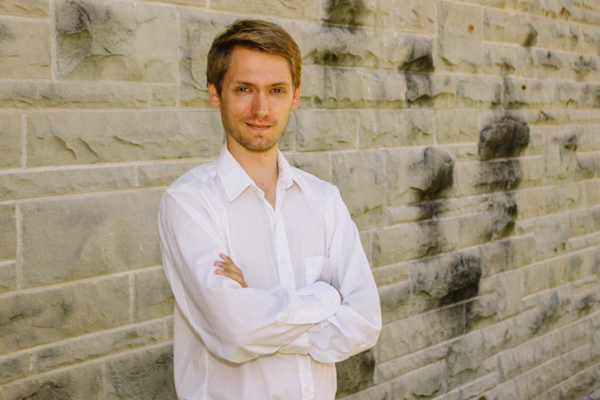 "The Epidemiology and Biostatistics program provides many of the skills that are necessary for me to get started in conducting research, both on my own and as part of a team. The department strives to produce competent epidemiologists, and while course heavy in the first year, the faculty are available to help and provide guidance to students for the remainder of their degree."
Supervisor: Dr. Janet Martin
Where is "home" for you?
Listowel, Ontario. A small town about an hour North of London.
Why did you come to Western for your graduate degree?
I chose to come to Western for my graduate degree because I knew the school and some people already in attendance. I heard that the program had a good reputation, and my current supervisor is a content expert in my area of interest. As an added bonus: it is close to home.
Describe your research.
Medical reversal is the phenomenon whereby new and better research – most often: appropriately designed and conducted randomized controlled trials – reveal that a medical practice, technology, or intervention does not work as well as, or is even more harmful than, was once thought. My supervisor and I are working towards establishing some method of predicting the likelihood of a medical practice being reversed in the future. This involves careful analysis of the many characteristics of research, both quantitative and qualitative, that are likely to lead to reversal.
What is your "dream" career?
My dream career is to be a full-time epidemiologist as part of a research team. In my co-operative work terms during my undergrad, I worked with several teams conducting health research in different hospitals and I loved the atmosphere of working as part of an interdisciplinary team.
What are you most passionate about?
I am passionate about discovering new experiences and travelling. My family grew up going on trips around the world and I have been extremely fortunate in meeting new people.
What's the best advice you could give to someone considering applying to your graduate program?
If you are considering applying to the Epidemiology and Biostatistics program at Western, take a look at our faculty: there are a range of specialties and expertise available. You do not need any prior epidemiological knowledge to do well in this program, as our professors and courses do an excellent job of working through concepts from the ground up.