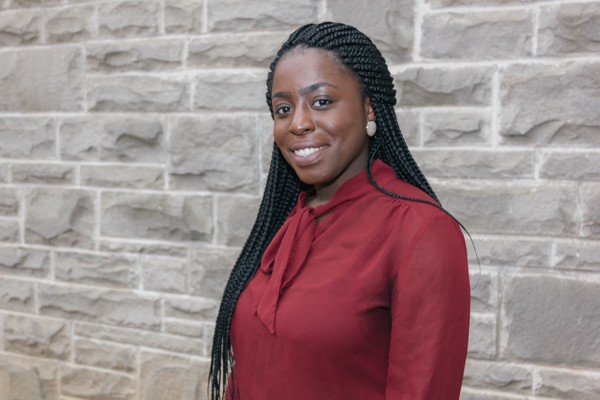 "The graduate student community in the department of epidemiology serves as a very conducive environment for career success."
Supervisor: Sisira Sarma
Why did you come to Western for your graduate degree?
I chose to pursue my PhD at Western University because my research interest was a great fit with my supervisor's research area - economics of primary care in Ontario. Additionally, the city of London is a great place to pursue doctoral studies. The cost of living in London is much more affordable compared to other cities in Ontario such as Toronto and the Greater Toronto Area.
Where's your favourite place on campus to?
I like to work in my office. If I want a change of study environment, I will study at one of the many libraries at Western University, such as The D.B. Weldon Library or the Allyn & Betty Taylor Library.
What is your "dream" career?
I have learned that the PhD program in Epidemiology and Biostatistics here at Western University prepares its students for a career in both academic and non-academic fields. The department has a very good record of helping students find employment within the field of epidemiology. For me, a dream career is to be involved in primary health care and health services research of cardiovascular diseases locally and internationally. My supervisor and the doctoral program and are preparing me for that.
What would you like to share with the Western graduate community?
I must comment that the graduate environment at Western University prepares students particularly well for leadership. Once you become a graduate student here at Western, you are privileged to attend many events and talks given by successful people within academia and outside of academia.
What's the best advice you could give to someone considering applying to your graduate program?
The best advice I would give any student considering the doctoral program here is: Identify the area of research you want to pursue as a lifetime career; so it can help guide the research interest you would pursue for doctoral studies. Then identify a faculty member in the department of Epidemiology and Biostatistics whose research interest is congruent with yours.