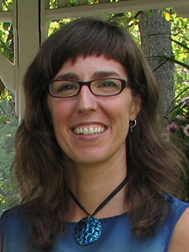 Supervisor: Dr. Judy Brown
Where is "home" for you?
I am currently living in Dublin, Ireland.
What is it about your grad program that enables you to thrive and be successful?
Because the coursework can be done online, for all but two weeks in the year, this provides me with the flexibility I need to thrive while living out of town, working, and raising a family.
Describe your research.
I am interested in the role of compassion in the patient-doctor relationship. For my Masters thesis I did a qualitative study interviewing family physicians about their understanding of the role of compassion in their work. The themes that emerged from this work included a definition of compassion in family medicine, a model for the development of compassion in physicians (the Compassion Trichotomy), and a model that describes how physicians determine when to show compassion (the Compassion Barometer). My PhD work will involve validating and developing these models, and exploring their applicability to medical education.
What is your "dream" career?
Being a doctor is my dream career... so in many ways I am already living the dream. However, I also really enjoy teaching and doing research so being an Academic Family Physician is even more exciting and challenging. To make the dream complete I would be able to find the right balance between all these aspects of work and home life as well.
What's the best advice you could give to someone considering applying to your graduate program?
Although it might at first seem daunting, the course work is the easy stuff .... and it's fun. The biggest challenge is tackling the research. For the research: 1) keep meeting deadlines, and 2) when you miss them, don't lose hope, just set another deadline and it will eventually get done.
What suggestion would you like to share with the Western graduate community?
Everyone who is doing a thesis suffers from procrastination at some point. Remember you are not alone!
What one thing would you like people to know about you?
I believe in the great potential of human beings.