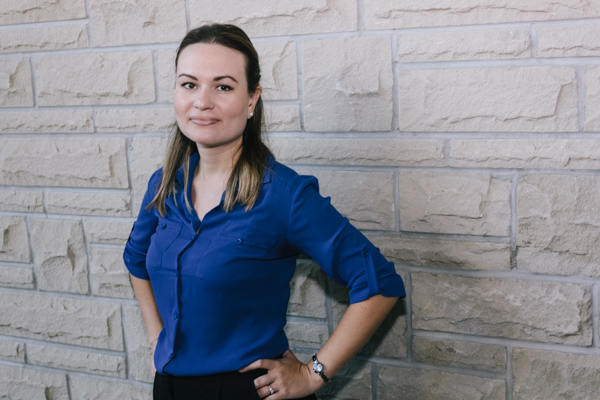 "I came to Western for my graduate degree because of the reputation of the school, my connection to Brescia from my undergraduate degree, and the top-notch professors that teach at Western."
Supervisor: Dr. Colleen O'Connor
What is it about your grad program that enables you to thrive and be successful?
The professors are invested in seeing us succeed in our careers, therefore we all feel the enormous support behind us. My advisor has always provided me with incredible support and is willing to share her own personal experiences and knowledge of when she went through grad school and she had to juggle work, life and school. The professors are relatable and very resourceful. I feel my voice is heard and respected as a student at Western.
Where's your favourite place on campus?
I really enjoy studying at the Beryl Ivey Library on the Brescia campus. At exam time it is a very quiet space to read and study.
Describe your research.
My research involves assessing the risk for malnutrition in individuals who have suffered an acute stroke and are admitted to the hospital. Currently, there is no validated malnutrition screening tool within the acute stroke population and I am interested in assessing the effectiveness of a particular malnutrition screening tool with this particular population group.
Where is "home" for you?
I was born in Queretaro, Mexico, but I have lived in London, Ontario since the age of 12.
What idea, suggestion, or comment would you like to share with the Western graduate community?
I really appreciate the effort that the Western graduate community puts into communicating events and opportunities for furthering our careers.