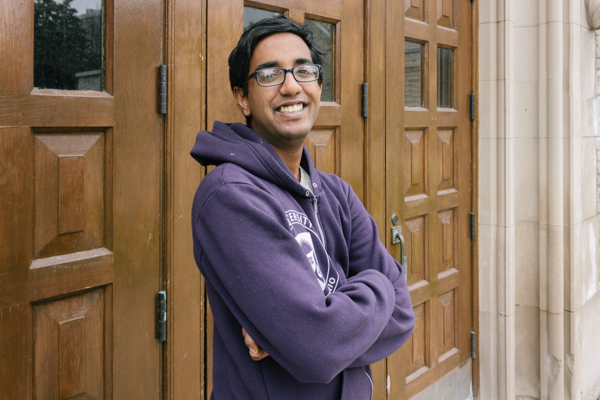 "Western University was a great option, as the Earth Sciences department has unique research opportunities and offers courses that are in line with my career goals."
Supervisors:
Gerhard Pratt and Sheri Molnar
Why did you come to Western for your graduate degree?
I came to Western for my graduate degree because of Western's excellent reputation and high level of student satisfaction, both of which I consider important. Western offers an accelerated MSc program which can be completed in one year of study, instead of two years, which suited me as my aim is to join the industry as soon as I graduate.
Where's your favourite place on campus?
There is a computer lab in the Earth Sciences department that I spend most of my time studying and doing work with friends and classmates.
Do you belong to any university or community groups?
I belong to a few clubs such as the Caribbean Students Organization (CSO), the Board Games at Western Club, the Chess Club and the French Club. I am a student member of many professional organizations such as the Society of Exploration Geophysicist (SEG), American Association of Petroleum Geologists(AAPG) and the Canadian Society of Petroleum Geologists(CSPG).
What is it about your grad program that enables you to thrive and be successful?
The professors are very friendly, helpful, and supportive of their students. My fellow colleagues are very intelligent and hardworking individuals and this inspires me to work harder. The courses offered suited my interests and the way the classes are taught allow for a fun and fulfilling learning experience. Do you engage in volunteer activities? I am currently a member of the Rotaract club and the Heart and Stroke Club at Western University. Last year, I also did some volunteering during the summer cleaning up rubbish from beaches in Trinidad.