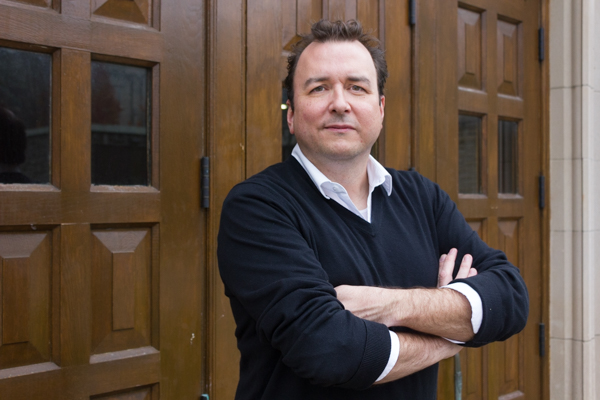 "Do not hesitate to pursue an advanced degree. It is not impossible. In fact, it might be one of the most rewarding pursuits of your life."
Supervisor: Robert Barney
Why did you come to Western for your graduate degree?
I came to Western for the opportunity to work with Dr. Robert Barney, one of the planet's foremost sport historians. He did not disappoint.
Where is "home" for you?
Born in Mattoon, Illinois, lived most of my professional life in the U.S. South, including more than a decade in Athens, Georgia, before moving to London, Ontario, in 2009.
Describe your research.
My research involves, an exploration of Canadian-born, Boston-bred boxer George Dixon, the world's first black boxing champion, and his life, times and interactions within Jim Crow America.
Where's your favourite place on campus.
The International Centre for Olympic Studies.
What's the best advice you could give to someone considering applying to your graduate program?
Embrace relationships early on. For me, the graduate experience was as much about my relationships with my advisor, professors and fellow students within the program as it was about the course offerings. The value I pulled from the people I interacted with on a daily basis has been – and will continue to be – far more valuable than anything I could have learned in a classroom. Embrace these relationships early on – the time simply flies by.
What's your favourite book?
Love in the Ruins
by Walker Percy.
What is it about your grad program that enables you to thrive and be successful?
The fact that I can go 'all in' on a subject I enjoy surrounded by others who share that same passion. Ours is a small community. But what we lack in size, we make up for in a desire to continually move the discipline forward.