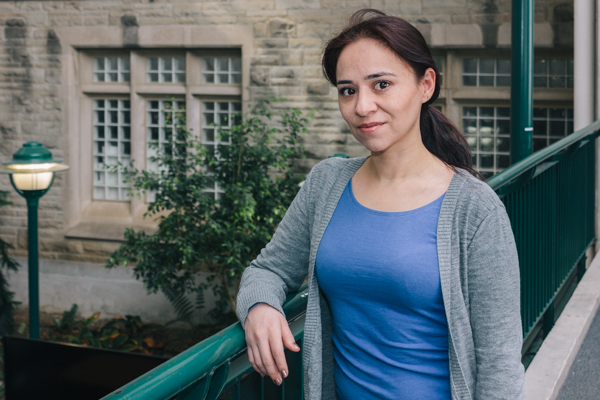 "The design of the Ancient Philosophy program provides exactly the kind of education I was looking for, due to its strong collaboration between Philosophy and Classical Studies."
Describe your research in 100 words or less.
I wrote about Aristotle's concept of pleasure, focusing on his psychological perspective. What is different about my research is that pleasure is normally addressed in the ethical context, where people wonder about the importance and role of pleasure in education. Instead, my research addresses the question on the nature of pleasure: what it is, why we experience it, what we mean when we say that we are pleased by 'X'.
What's the best advice you could give to someone considering applying to your graduate program?
Learning Ancient Greek is tough; do not get frustrated if you feel you are not making a huge progress.
Where's your favourite place on campus to work/study/research?
The common lounge. I normally get a coffee and sit there with headphones. I like people around me and open spaces, even when I need to focus on my work.
What is your "dream" career?
I want to be a Professor for undergraduate and graduate courses in Ancient Philosophy, especially in Metaphysics.
Have you worked as a TA or RA?
Yes, I was TA every term. Especially as an international student, being a TA helps to understand more about education in general: how professors grade, their expectations, and the common background they assume we got from undergraduate studies.
What one thing would you like people to know about you?
When I care about somebody, I express it by feeding him/her. That is why sometimes I bring snacks to school and share with friends.