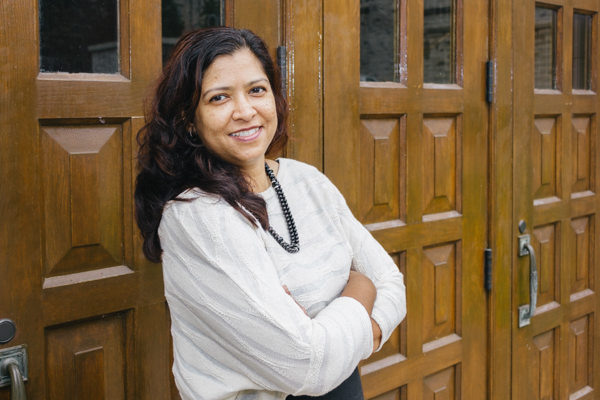 "A PhD program is more than just formal education, it is about preparation to be a leader and it's also about personal growth."
Supervisor: Marilyn K. Evans
What is it about your grad program that enables you to thrive and be successful?
Amazingly, despite all the expertise and brilliance available at Western, what makes the difference is the kindness of the people here. The open friendliness and helpfulness create an atmosphere where it is safe to be vulnerable, and say you don't know something when you don't know it, and to ask for help when you need it.
What is your "dream" career?
At this point in my life, I care more about creating social change than following a defined career path. Earlier this year I had the great fortune of speaking with Dr. Nancy Edwards, and I asked her what role I needed to be in order to make the most change, and she told me that opportunity to create change can come from many places, the key thing is to be ready to seize the opportunity.
Describe your research.
I am concerned that efforts aimed at having health professionals use research evidence to improve care are ineffective because of a fundamental issue – there is not an adequate understanding of how health professionals use knowledge of all types, including research evidence, to achieve the outcomes they want. My research aims to describe how health professionals use knowledge in practice, so that researchers can more effectively design ways of helping practitioners make the most of available research evidence.
Do you engage in volunteer activities?
At the moment, I am a volunteer educator for a public health program that provides services for mothers and fathers who might be concerned about their perinatal mental health. I have been doing this for the last 6 years.