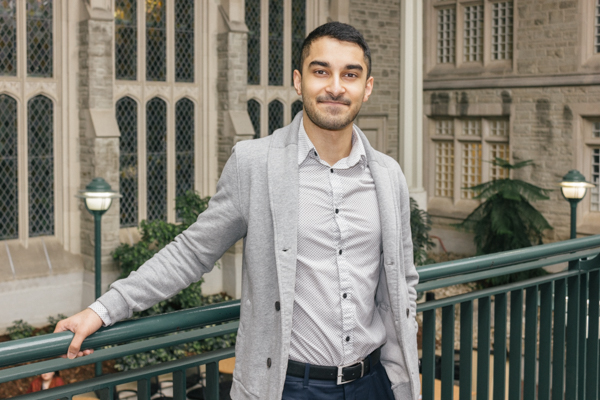 "The Pathology program here at Western has a very strong support network for their graduate students, which promotes a close-knit community."
Supervisor: Subrata Chakrabarti
Why did you come to Western for your graduate degree?
I decided to pursue my graduate degree at Western University for several reasons. First, the Pathology program at Western is very reputable. Second, the unique translational aspects of the program set it apart from other Pathology programs across Canada. Third, Western University is home to cutting-edge research.
Do you engage in volunteer activities?
Yes, I volunteer with "Be Al U Ca-N B". I go to elementary school classes where I teach the children about diabetes and the research that I do. I also volunteer with "Retiring with Strong Minds", I am able to talk about my research to senior residents living in retirement homes.
Have you worked as a TA or RA?
Being a research assistant has allowed me to develop, and expand, valuable skills such as critical thinking, creativity, persistence, and communication. These skills will compliment my future academic career.
What one thing would you like people to know about you?
No matter where you come from, anything is possible. I want people to know that I'm the first person in my family to attend university and pursue graduate work.
What's the best advice you could give to someone considering applying to your graduate program?
First, find a topic that interests you. After that, find a supervisor that will inspire you to learn and grow as a graduate student. Then it will be up to you to take advantage of the available opportunities and make the best out of these opportunities.