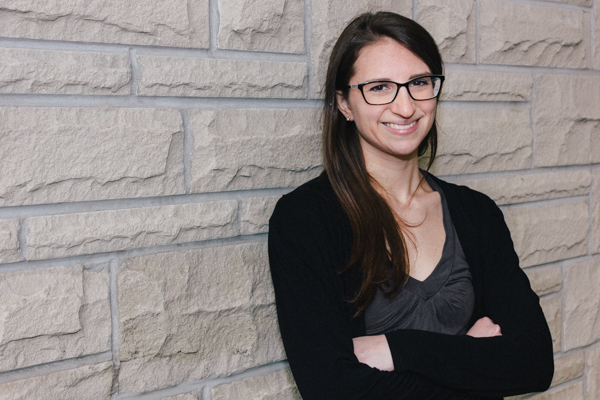 "Western University offers an atmosphere conducive to top tier biomedical research. There are many exceptional faculty members who are experts in numerous fields offering the potential for both counsel and collaboration. For my case, I was interested in a specific area of study, and searched for schools in Canada where I could find a supervisor who is already well respected in his field, but also would be willing to work with me on an emerging research area. Furthermore, Western is a renowned institution with a history of graduating very successful PhD students."
Supervisor: Dr. Qingping Feng
Where did you complete your undergraduate degree?
University of Guelph
Describe your research in 100 words or less.
A heart attack is the most common cause of death worldwide, and is responsible for about one third of heart failure cases. The recent discovery of the capacity of neonatal mice to completely regenerate their heart after injury has lead to the development of a mammalian model of cardiac regeneration. My PhD research is focused on understanding the mechanisms by which these mice are able to regenerate their heart. My goal is to therapeutically extend the age dependent limitation on cardiac regeneration in neonatal mice, and promote cardiac regeneration via similar mechanisms in an adult (non-regenerative) heart.
Where's your favourite place on campus to work?
As a graduate student in the department of Physiology and Pharmacology, there are many work and boardrooms made available to you upon request. At present my favourite place to study when I am not in my office is the Physiology and Pharmacology "Thesis room". Beyond your typical desk and chair, with a nice window, this room also contains shelving with hard copies of the Theses of all past graduate students in the department. The room itself gives you a sense of wisdom.
What is your "dream" career?
I would like to become a surgeon scientist who treats and operates on patients clinically while also advancing the medical field through research.
What's the best advice you could give to someone considering applying to your graduate program?
Ensure you look for a research topic that suits your interests – the only way to ensure success in graduate research is to place yourself in an environment that keeps you interested and supports learning in the style that is best suited to your needs. Find a supervisor who is willing to work with you on developing your ideas, and who fosters a laboratory environment that is creative and collaborative.
What are you most passionate about?
Beyond my dedication to research and medicine, I believe I am most passionate about wellness. From the time I was young athletics have always been an important part of my lifestyle. I believe that in order to succeed, one must have some sort of outlet to clear their mind. For me this is all kinds of athletics – from running, to volleyball, to rock climbing. Although hard work and dedication are important to me, I also think some form of roundedness is essential. This also feeds well into my research interest in cardiac disease. A large portion of the cardiac disease burden stems from a sedentary lifestyle. I believe that in many cases general healthy living could prevent the development many diseases, especially those that are cardiac related.