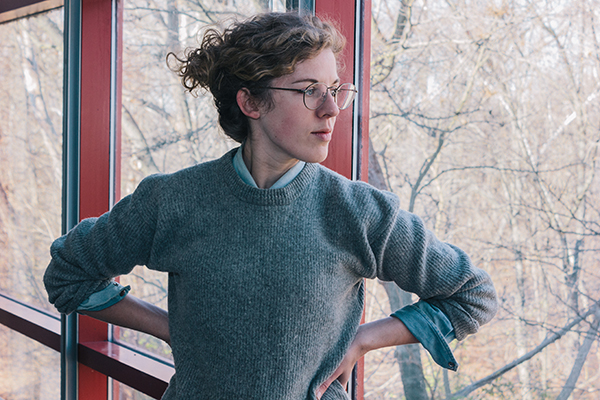 "The Visual Arts Department has an incredible faculty of artists and researchers who are engaged and available both within the University community and in London's art community at large. The graduate program itself blends academic research alongside studio art practice, resulting in a mix of art historians, curators, and studio artists. This kind of community is highly conducive to dialogue, as well as experimental research."
Supervisor: Dr. Joy James
Where did you complete your undergraduate degree?
I have undergraduate degrees in Literature (Memorial University) and Fine Art (Emily Carr University), and an MA in Art History from Western.
What's the best advice you could give to someone considering applying to your graduate program?
Connect with the people who are here to get a good sense of how your work and research can operate within and benefit from the community.
Why did you come to Western for your graduate degree?
I was interested in working with one specific instructor here, and I had heard good things about the Visual Arts Department's mix of studio and art history streams.
What is your "dream" career?
A cobbled-together mix of academic-based research and teaching alongside work in the community at large (arts publishing, writing, curating, public projects, etc.)
Have you worked as a teaching assistant or research assistant? If so, how did this benefit your academic career?
I've had consistent TAships throughout my MA and PhD program. It's an invaluable on-the-ground experience that teaches you vital communicative, pedagogical, and critical skills.
Do you engage in volunteer activities?
I'm on the Board of Directors at Forest City Gallery.
Where is "home" for you?
Newfoundland, but London's a great home-away-from-home.
What's your favourite book?
Roland Barthes'
Camera Lucida
.
What do you do in your spare time?
It involves some combination of a hot drink, chair, book, and/or internet.