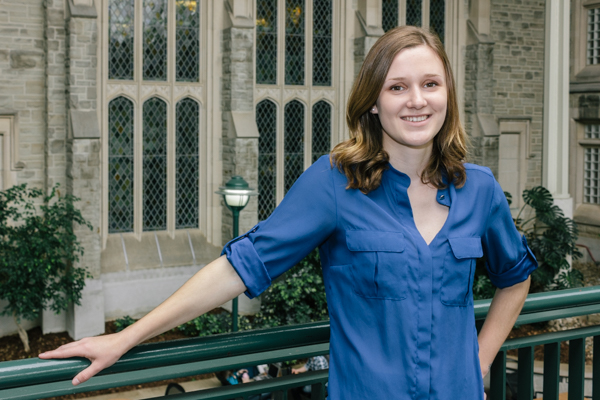 "The professors here are great and approachable and they can provide useful insight into the many interesting areas of research in the Civil and Environmental Engineering department."
Supervisors:
Jason Gerhard and Clare Robinson
Why did you come to Western for your graduate degree?
My initial plan was to stay at the University of Guelph for my graduate degree, but I convinced myself to look into other options. I contacted professors and graduate students at Western and after learning of the research opportunities here, I knew Western was the best option for me and one that could open doors for me in the future.
Where's your favourite place on campus?
I enjoy working and studying in the RESTORE office because there is such a great group of people there to help when you have no idea what you are doing. I also enjoy spending time in the labs because I often get to learn how to use interesting equipment that I didn't even know existed before attending Western.
What idea, suggestion, or comment would you like to share with the Western graduate community?
There is a lot of exciting work being done in the Western graduate community. I think it's easy to get stuck in a bubble where we only pay attention to our own research, but it's great when there are opportunities to learn about other's research both within your own field and in other fields.
Have you worked as a TA or RA?
I worked as a research assistant with RESTORE during the summer before I started my master's. It gave me a chance to help with field work on different projects and get a head start familiarizing myself with the project I would be working on when I officially started my degree.