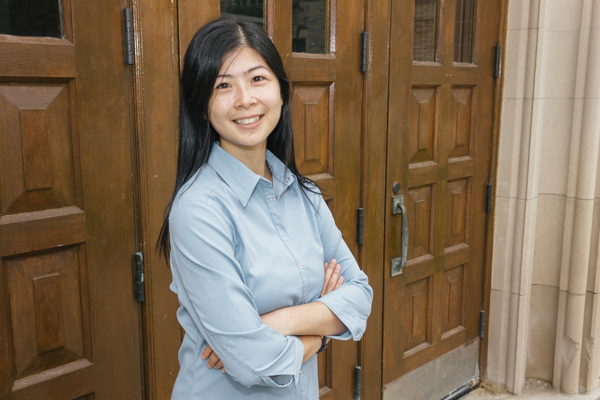 "I decided to come to Western for my graduate degree because I loved the environment, campus and people that I met when I was doing my undergraduate degree here at Western."
Supervisor:
Robert Corless
Why did you come to Western for your graduate degree?
While doing my undergraduate thesis in Applied Mathematics, I completely fell in love with the topic that I was working on and decided to pursue it further, and what better way to learn more about the topic than to continue working with the same research group.
Do you engage in volunteer activities?
I am currently the head coach of the varsity table tennis team at Western. I am also volunteering at the Centre for Medical Evidence, Decision Integrity & Clinical Impact (MEDICI) at Western and helping them with some programming for their research project. Additionally, I am in contact with a Biochemistry group at Western about a potential research project that requires me to help with the machine learning aspect of the project.
Have you worked as a TA or RA?
Yes, I have worked as a TA since I started graduate school. Working as a TA has benefited my academic career since it has allowed me to run tutorials and to interact with the undergraduate students. This interaction is vital in developing my ability to communicate mathematical ideas in a clear and concise manner to allow first or second-year undergraduate students to understand concepts that they may not necessarily grasp from the lectures.
What is it about your grad program that enables you to thrive and be successful?
I feel that everyone in our department is very supportive, from the students to the professors, and even our administrative staff. There is never a second where I feel that I cannot ask anyone from the department for help. This allows me to focus on my research and to continue to work hard to be successful.