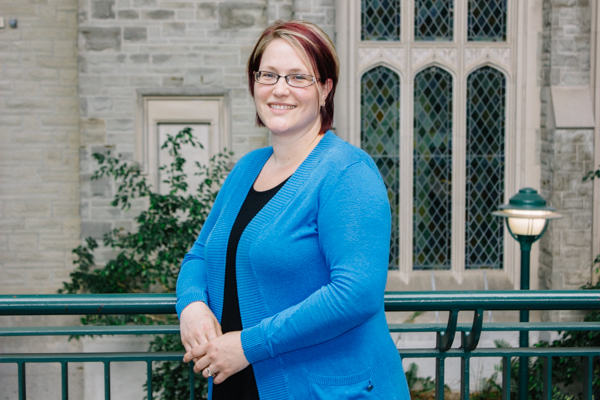 "The MSW program allows me to thrive and be successful by offering excellent practicum placements, small class sizes, comfortable study spaces, and easy access to professors and Western's world-class library."
Describe your research in 100 words or less.
I am interested in exploring how the event of miscarriage impacts on couples' relationships given that it has been found that women and men grieve differently following miscarriage, and that the event of miscarriage has the potential to have long-term relational consequences.
Where's your favourite place on campus to work?
My favourite place is the Student Life Centre, especially on weekends, as well as the second floor of the King's library.
What is your "dream" career?
Clinical social work practice in some capacity, potentially my own practice, while contributing to research and being involved in community events/trainings.
What's the best advice you could give to someone considering applying to your graduate program?
There is something useful to be found in everything you are required to learn.
Where is "home" for you?
Home is now London, though previously it has been in a number of different Ontario cities and originally Vancouver Island, British Columbia.
What are you most passionate about?
I am passionate about my position on the impact of context in all things. I believe the lack of an understanding of context leads to short-term solutions that continue to add to the larger problem. This occurs at all different levels of government, politics, social issues, family and home issues.
What one thing would you like people to know about you?
Graduate school is possible with very small children!