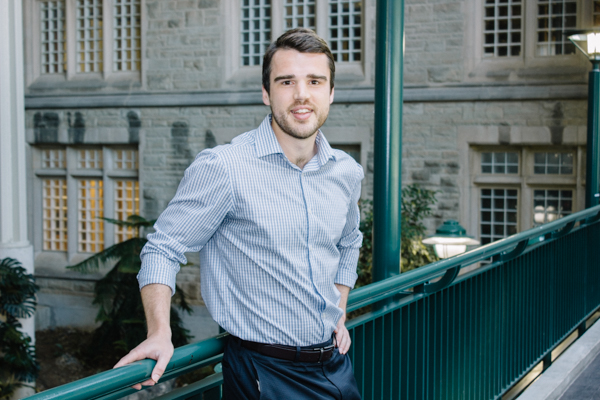 "My graduate program has been very supportive prior to and throughout the academic year. The on-going support of the program and mentors within General Surgery has allowed me to achieve success during my graduate degree."
Where is "home" for you?
I was born in Saint John, New Brunswick, but spent most of my child and adolescent life in Cole Harbour, Nova Scotia.
Where did you complete your undergraduate degree?
I completed by Bachelor of Science in Chemistry and Neuroscience from Dalhousie University, and completed Medical School at Queens University.
Why did you come to Western for your graduate degree?
I had a number of reasons to come to Western for my graduate degree. A big influence was my residency program which allows me to maintain some clinical volume while completing my graduate degree.
Describe your research in 100 words or less.
My research examines the influence of elevated abdominal compartment pressures in critically ill patients. This is a common event and high pressures can have significant physiological effects, much like in other compartments (head, limb). The objectives of my research were to characterize the incidence of elevated abdominal pressures in an ICU population prospectively, and additionally trial two potential therapeutics in an animal model of abdominal compartment syndrome.
What is your "dream" career?
My career aspirations are to pursue a fellowship in Trauma and Emergency Surgery and ultimately work at an academic institution. I would like to continue to be involved in clinical research and resident/medical student education.
What are you most passionate about?
I am passionate about surgery, patient safety, and quality and health outcomes research which is reflected in the research I am involved in.
What's the best advice you could give to someone considering applying to your graduate program?
The best advice I could give is to get involved in research you are passionate about and projects you are involved in from the beginning. I find this improves commitment to the work, as well as fulfillment in research.