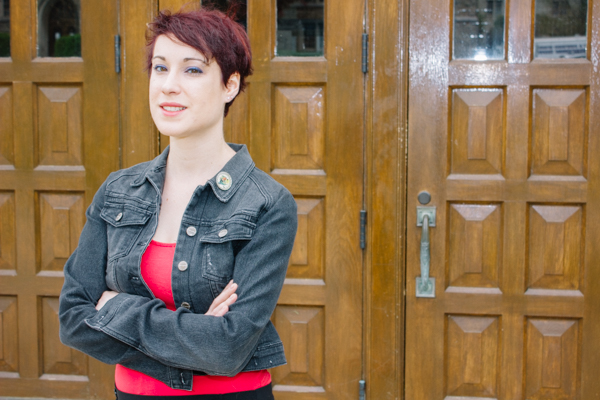 "Since we're a larger program, it's pretty easy to find people with shared interests and career goals, so you can carve out your own space while being exposed to lots of other people and ideas. Through coursework and extra-curriculars, I've had the opportunity to see how just how much some of the faculty here care about their students and their research."
Why did you come to Western for your graduate degree?
The co-op program and the low cost of living in London compared to other places with American Library Association accredited MLIS programs.
Where is "home" for you?
I grew up in Georgetown, Ontario, but I consider Ottawa home ever since moving there for my undergrad.
Where's your favourite place on campus to work?
The computer labs in the North Campus Building or camped out at the Grad Club. In either case, my odds of bumping into classmates are pretty high, and the Grad Club coffee is a definite plus.
What do you do in your spare time?
Netflix binges, unfortunate Facebook debates, the occasional video game, crafts, reading ... I'm basically a homebody who spends too much time online.
What's the best advice you could give to someone considering applying to your graduate program?
Be prepared to manage your time, and leave any perfectionism at the door. This program often involves a lot of small papers and group projects. It seems to be great practice for project management later in your career.
What are you most passionate about?
People and stories. I like learning about what drives people, or hearing different perspectives.
What idea, suggestion, or comment would you like to share with the Western graduate community?
Ask a librarian for research help. They will save you time and reduce stress. Find out who your subject librarian is, and set up a consultation.