Funding and Tuition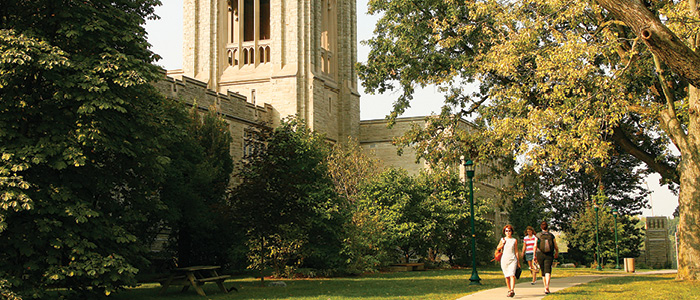 Funding
Financial Support in the School of Graduate and Postdoctoral Studies maximizes funding opportunities for Western graduate students and postdoctoral scholars with the goal of ensuring Western is ranked in the top five of U15 institutions in terms of overall graduate student support per recipient. SGPS administers the application and payment processes for several internal and external funding competitions each year and supports graduate units in the hiring of students for research and teaching duties.
As one of Canada's leading research institutions, Western places great importance on recruiting exceptional graduate students. We offer competitive student support packages to help achieve this goal, allowing graduate students to focus on their research and development.  The following chart illustrates the average funding Western graduate students receive from all sources.

While at Western, you will want to devote your full energy to the successful completion of your studies, so we want to ensure that stable funding is available to you. Western guarantees minimum annual funding for doctoral students, from all sources, of $13,000 plus tuition.
For doctoral students who start in September 2018 (September 1, 2018 – August 31, 2019), the Doctoral Funding Guarantee for domestic and international students is $20,067.
In addition to the financial support available from federal and provincial sources and research grant support, Western offers a variety of internal awards that are among the best available to outstanding scholars in Canada. Full-time Western graduate students are eligible for support from the School of Graduate and Postdoctoral Studies, provided they meet the appropriate criteria.
Opportunities
Some funding is awarded to you upon entry into a program, some is based on recommendations from the program that is admitting you, and others you must apply for yourself, either to Western University or to an external funding agency.
Tuition and Ancillary Fees
Tuition fee schedules are published by the Office of the Registrar. For accurate information, please note the various schedules based on residency and term:
PLEASE NOTE: Western University is reducing tuition for international PhD and DMA students to the same level as domestic PhD and DMA students effective September 1, 2018.
Cost of Living
Important factors in deciding where to attend graduate school are the location and the cost of living in that community. Not only is London a vibrant cosmopolitan centre, but it offers many of the same benefits of a large city without the high cost of living.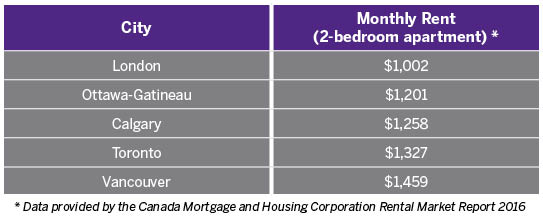 Financial Planning
Below is an overview of estimated costs associated with attending graduate school full-time over a 12-month period. It is important to note that costs depend on a number of factors, including a student's program, familial situation, and personal needs. These estimates should also only serve as a guideline, and do not include funding estimates received from internal and external scholarships and aid. All costs are estimated in Canadian dollars.
Housing (incl. utilities)
$8,400 - $12,000
Food
$4,200 - $4,800
Internet
$120 - $540
Phone
$600
Personal Items
$1,200
Clothing
$600
Entertainment
$900 - $1,200
Laundry
$300
TOTAL
$16,320 - $21,240

| Educational Costs | Domestic  | International |
| --- | --- | --- |
| Tuition Fees* | $6,990.99 | $21,078.03 |
| Ancillary Fees | $1,590.11 | $1,590.11 |
| University Health Insurance Plan (UHIP) | N/A | $612 |
| Books and Supplies | $1,200 - $2,400 | $1,200 - $2,400 |
| TOTAL | $9,781 - $10,981 | $24,480 - $25,680 |
*Based on 2017-18 academic year (3 terms) approximate fees in Canadian currency. Tuition and ancillary fees are subject to change/approval by the Western Senate and Board of Governors.