Applicants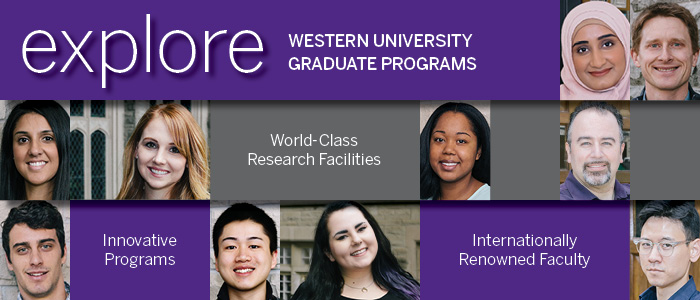 Since introducing its first Master's program in 1881, Western University remains dedicated to delivering excellent graduate education.  We offer 88 different graduate degree programs, including a range of professional master's and interdisciplinary programs, that provide endless opportunities to expand your knowledge, and push the boundaries of discovery in several fields.
As one of Canada's largest research-intensive universities, Western boasts faculty researchers, teachers, and graduate students who are leaders in their fields, and conduct innovative research in some of the world's most exciting and emerging areas.  As a result, first-class research facilities and infrastructure are available to all graduate students.
Our services and programs are designed to enhance your experience, and provide a supportive and stimulating academic environment. We offer a blend of structure and flexibility that allow you, as a graduate student, to develop personally and professionally so you are well prepared for the intellectual demands of tomorrow.