Occupational Therapy MSc (OT)
Occupational Therapy
Master of Science (MSc (OT))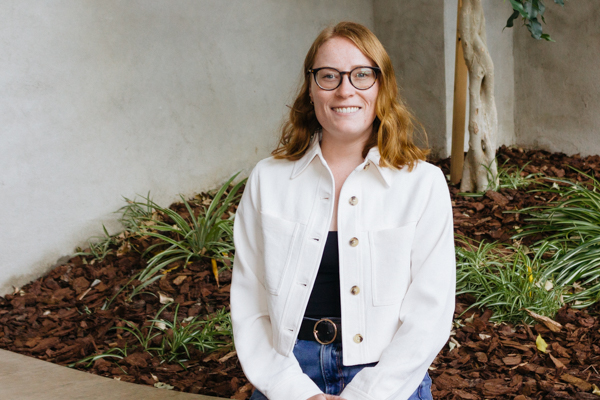 "This program is designed to produce well-rounded occupational therapists who are generalists in their field, and those who believe in meaningful occupations and the transformative power they have to benefit someone's physical, mental, spiritual and emotional state of being."
Why did you come to Western for your graduate degree?
I wanted to go to Western for my graduate degree for multiple reasons. The school, in general, provides great international and experiential learning opportunities, as well as having beautiful buildings, lecture halls, and sports facilities. The MScOT program specifically has a wonderfully supportive environment with a small program size. Furthermore, with the use of project groups that change each semester, it allows us to get to know one another, and provides a good mix of group and individual work.
What is it about your graduate program that enables you to thrive and be successful?
The MSc(OT) graduate program facilitates an environment where their students can thrive and be successful. This is done by having a small program size, interchanging group and individual work throughout the semester, and having supportive professors who are respected and educated in their various fields of research and practice. Small class sizes allow us to get to know our professors well and vice versa. Knowing that we can easily approach a professor before/after class time, or during office hours to ask a question, or garner some advice, is very reassuring. The professors in the program try their best to help and support us because they want us to succeed as much as we do. The program really shows us how impactful this profession is, and how varied the field can be.
Where's your favourite place on campus to work?
Either Elborn College or the Ivey building. Elborn is where all the classes take place – it's like our second home. You can always find a friendly face in the building to chat with, bounce ideas off of, or enjoy their company. I chose the Ivey building as the second place because it's right beside Elborn College. You can typically always find some of the rehab students there on a lunch break or after hours; however, we also enjoy the Starbucks and Ivey eatery, as well as the building's aesthetics.
What would you like to share with the Western graduate community?
Finding a balance between school and leisure is possible and the best thing for you. Entering this program and adjusting to the workload is difficult, and it can seem all-consuming at times; however, if you time manage well, finding the balance between school work and enjoying quality time with friends and family is not as difficult as it seems. It's important to still be able to take breaks from studying or reviewing notes, and going out and doing something you enjoy. The breaks you create for yourself help to make the tougher days not so bad.
Program Websites
Program Contact
askot@uwo.ca
School of Occupational Therapy
Western University
Elborn College Rm 1000
London, Ontario N6G 1H1
t.
519-661-2111 ext. 84351
The Master of Science in Occupational Therapy (MSc(OT)) is awarded upon successful completion of a two-year curriculum, over six consecutive terms, which includes in-person academic courses and fieldwork placements. The School of Occupational Therapy was the first Canadian program to offer a Master's level entry-to-practice degree and continues to provide innovative leadership to the profession. Occupational therapy is a dynamic and growing field, with many new and amazing job opportunities. Occupational therapists are leaders in promoting health and well-being, social inclusion, and social justice through occupation, at individual, family, community, and societal levels.
Program Length
Program Design
Full-time study
Course-based
Funding Information
Tuition and Fees
Tuition and fee schedules (per term) are posted on the Office of the Registrar's website at http://www.registrar.uwo.ca/student_finances/fees_refunds/fee_schedules.html
Admission Requirements
Four-year degree or equivalent from an accredited university or postsecondary degree-granting institution.
Students with a sub-GPA of 3.4 (as calculated by ORPAS), or better, are eligible to apply.
Applicants must have successfully studied on a full-time basis for at least two years during their undergraduate studies. For admission purposes, we consider full-time studies to be 4 -5 half courses per semester (equivalent to a minimum of 12 credit hours per semester). Applicants who do not meet this criterion may submit a Special Consideration request to explain their situation to the MScOT Admission Committee.
Applicants should read and understand the Essential Skills and Attributes Required for the Study of Occupational Therapy for skills and abilities expected of candidates in occupational therapy entry-to-practice programs.
All applicants are required to complete a Casper test.
*Please note: A designated number of spots in the program are held for Indigenous applicants (five per year) and international applicants (four per year).
Additional Requirements
It is suggested (though not required) that applicants have a breadth of undergraduate courses that relate to the School of Occupational Therapy's emphases on social justice, social inclusion, and health and well-being. For example, relevant courses span undergraduate science courses (i.e., anatomy, human physiology/biology), courses addressing social and political determinants of health, and courses addressing Indigenous history, health, and well-being.
English Language Proficiency
Applicants whose first language is not English must provide evidence of their proficiency in the use of the English language by a satisfactory achievement within the last two years in one of the following:
Application Deadline
Early January - Acceptance notification in mid-May