Occupational Therapy MSc (OT)
Occupational Therapy
Master of Science (MSc (OT))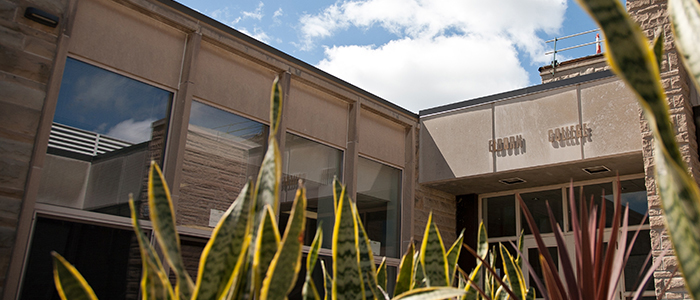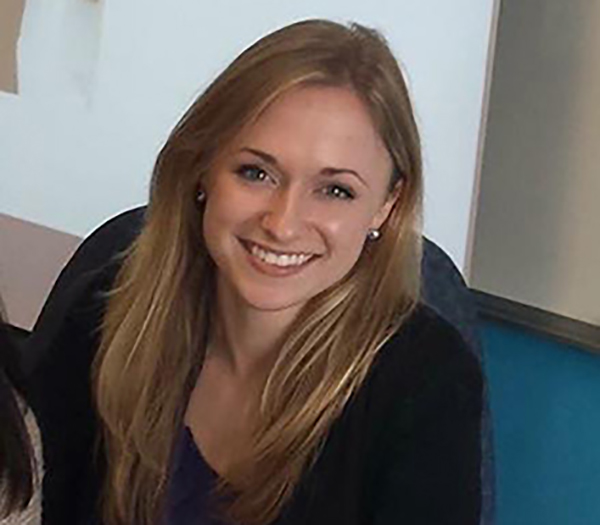 Why Western Occupational Therapy?
I chose Western Occupational Therapy because of the school's impeccable reputation for providing international and experiential learning opportunities that foster well-rounded occupational therapists and their dedication to being student-centered. Having attended Program Preview Day twice, I witnessed the passion that staff and students share for the program time and time again and appreciate Western's enthusiasm for innovation.
The best thing about my program
The best thing about my program is the opportunity to network with supportive, like-minded individuals including professors, mentors, preceptors and especially my peers. I have enjoyed getting to know my classmates and bonding over the shared experience of becoming an occupational therapist. Our graduating class consists of individuals from a variety of educational backgrounds and worldviews, which allows us to learn from one another. Not to mention, infectious energy of our eclectic class motivates me to strive for success.
My most memorable experience as an OT student
The most memorable experience as an OT student was meeting clients during my first fieldwork placement and gaining hands-on experience. It was great to feel respected as a future clinician and to be given ample opportunities to explore the role of occupational therapy in a variety of settings.
Advice to students considering studying OT at Western?
As future MSc(OT) students, I encourage you to be open to new experiences, ask lots of questions, learn from your experiences, and reflect A LOT! In terms of new experiences, I encourage you to recognize the value of research and practice settings you may not initially be considering. Fieldwork placements provide fantastic opportunities to try out different environments and find your true calling, but you also need to be open-minded to get the most out of those experiences.
Program Websites
Program Contact
Donna Beer
(
askot@uwo.ca
)
Graduate Affairs Assistant
School of Occupational Therapy
Western University
Elborn College Rm 1011
London, Ontario N6G 1H1
t.
519-661-2111 ext. 88842
The Master of Science in Occupational Therapy (MSc(OT)) is awarded upon successful completion of a two-year curriculum, over six consecutive terms, which includes in-person academic courses and fieldwork placements. The School of Occupational Therapy was the first Canadian program to offer a Master's level entry-to-practice degree and continues to provide innovative leadership to the profession. Occupational therapy is a dynamic and growing field, with many new and amazing job opportunities. Occupational therapists are leaders in promoting health and well-being, social inclusion, and social justice through occupation, at individual, family, community, and societal levels.
Program Length
Program Design
Full-time study
Course-based
Funding Information
Admission Requirements
Four-year degree or equivalent from an accredited university or postsecondary degree-granting institution.
Students with a sub-GPA of 3.4 (as calculated by ORPAS), or better, are eligible to apply.
Applicants must have successfully studied on a full-time basis for at least two years during their undergraduate studies. For admission purposes, we consider full-time studies to be 4 -5 half courses per semester (equivalent to a minimum of 12 credit hours per semester). Applicants who do not meet this criterion may submit a Special Consideration request to explain their situation to the MScOT Admission Committee.
Applicants should read and understand the Essential Skills and Attributes Required for the Study of Occupational Therapy for skills and abilities expected of candidates in occupational therapy entry-to-practice programs.
All applicants are required to complete a CASPer test.
*Please note: A designated number of spots in the program are held for Indigenous applicants (two per year) and international applicants (two per year).
Additional Requirements
It is suggested (though not required) that applicants have a breadth of undergraduate courses that relate to the School of Occupational Therapy's emphases on social justice, social inclusion, and health and well-being. For example, relevant courses span undergraduate science courses (i.e., anatomy, human physiology/biology), courses addressing social and political determinants of health, and courses addressing Indigenous history, health, and well-being.
English Language Proficiency
Applicants whose first language is not English must provide evidence of their proficiency in the use of the English language by a satisfactory achievement within the last two years in one of the following:
Application Deadline
Early January - Acceptance notification in mid-May