Philosophy
Master of Arts (MA)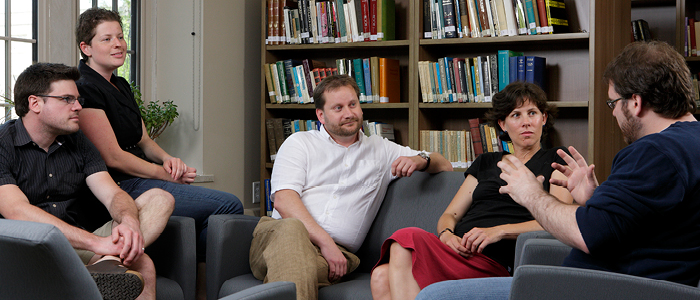 Program Websites
Program Contact
Meghan Magowan
(
m.magowan@uwo.ca
)
Administrative Assistant
Department of Philosophy
Western University
Stevenson Hall Rm 3148
London, Ontario N6A 5B8
t.
519-661-2111 ext. 85744
f.
519-661-3922
The MA in Philosophy at Western is a one-year program. Students take six one-term courses and write a 10,000 research paper over the summer (which may, but need not, develop work from one of their courses). Each year the courses available reflect the strengths and diversity of interests of the faculty, which collect along five principal fields: feminist philosophy; history of philosophy (ancient, medieval and modern); moral, political and legal philosophy; philosophy of mind and language; and philosophy of science (including mathematics and logic.
Program Length
Program Design
Full-time study
Course-based, project-based
Funding Information
Applicants (domestic and international) are encouraged to apply for the following scholarships:
Admission Requirements
Honours (or four-year) Bachelor's program from an accredited institution.
Minimum 70% average in the last two years of the undergraduate degree.
In special circumstances, students whose specialization is not philosophy may be admitted, depending upon how relevant their discipline of training is to their intended program of study in philosophy.
English Language Proficiency
Applicants whose first language is not English must furnish evidence of their proficiency in the use of the English language:
Application Deadline
January 7 - Acceptance notification in late February
Fields of Research
Feminist Philosophy
History of Philosophy
Moral, Political and Legal Philosophy
Philosophy of Mind & Language
Philosophy of Science