Physiology and Pharmacology PhD
Physiology and Pharmacology
Doctor of Philosophy (PhD)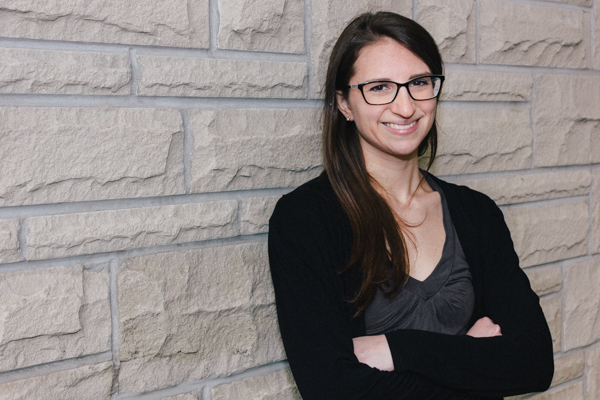 "Western University offers an atmosphere conducive to top tier biomedical research. There are many exceptional faculty members who are experts in numerous fields offering the potential for both counsel and collaboration. For my case, I was interested in a specific area of study, and searched for schools in Canada where I could find a supervisor who is already well respected in his field, but also would be willing to work with me on an emerging research area. Furthermore, Western is a renowned institution with a history of graduating very successful PhD students."
Supervisor: Dr. Qingping Feng
Where did you complete your undergraduate degree?
University of Guelph
Describe your research in 100 words or less.
A heart attack is the most common cause of death worldwide, and is responsible for about one third of heart failure cases. The recent discovery of the capacity of neonatal mice to completely regenerate their heart after injury has lead to the development of a mammalian model of cardiac regeneration. My PhD research is focused on understanding the mechanisms by which these mice are able to regenerate their heart. My goal is to therapeutically extend the age dependent limitation on cardiac regeneration in neonatal mice, and promote cardiac regeneration via similar mechanisms in an adult (non-regenerative) heart.
Where's your favourite place on campus to work?
As a graduate student in the department of Physiology and Pharmacology, there are many work and boardrooms made available to you upon request. At present my favourite place to study when I am not in my office is the Physiology and Pharmacology "Thesis room". Beyond your typical desk and chair, with a nice window, this room also contains shelving with hard copies of the Theses of all past graduate students in the department. The room itself gives you a sense of wisdom.
What is your "dream" career?
I would like to become a surgeon scientist who treats and operates on patients clinically while also advancing the medical field through research.
What's the best advice you could give to someone considering applying to your graduate program?
Ensure you look for a research topic that suits your interests – the only way to ensure success in graduate research is to place yourself in an environment that keeps you interested and supports learning in the style that is best suited to your needs. Find a supervisor who is willing to work with you on developing your ideas, and who fosters a laboratory environment that is creative and collaborative.
What are you most passionate about?
Beyond my dedication to research and medicine, I believe I am most passionate about wellness. From the time I was young athletics have always been an important part of my lifestyle. I believe that in order to succeed, one must have some sort of outlet to clear their mind. For me this is all kinds of athletics – from running, to volleyball, to rock climbing. Although hard work and dedication are important to me, I also think some form of roundedness is essential. This also feeds well into my research interest in cardiac disease. A large portion of the cardiac disease burden stems from a sedentary lifestyle. I believe that in many cases general healthy living could prevent the development many diseases, especially those that are cardiac related.
Program Websites
Program Contact
Olga Krougly
(
okrougly@uwo.ca
)
Administrative Assistant
Department of Physiology and Pharmacology
Western University
Medical Sciences Rm 216
London, Ontario N6A 5C1
t.
519-661-3460
The goals of this graduate program are to train students in Physiology and Pharmacology. Graduates of the Master's program will be capable of active participation in a research program, and of teaching the disciplines as well as applying physiological, pharmacological and/or toxicological principles in industrial and professional contexts. Graduation from the Doctoral program is an essential step towards a career as an independent researcher in academia, and to obtain higher level professional positions in the biotechnology and pharmaceutical industries, as well as government agencies and research-funding organizations.


The Own Your Future doctoral professional development program creates career-ready graduates with the Power Skills necessary to excel in their studies and achieve their future goals. Assess your own strengths and opportunities for growth and focus on what you want to get out of your time here at Western. To learn more, visit www.uwo.ca/ownyourfuture.
Program Length
Program Design
Full-time study
Thesis-based
Funding Information
Applicants are encouraged to apply for the following scholarships (if eligible):
Admission Requirements
Honours degree (4 year degree) or its equivalent in physiology, pharmacology, toxicology, biology or a related discipline.
Minimum academic average of 80% during the final two years of the undergraduate program.
M.Sc.,degree in one of the named disciplines, or an M.D. or D.D.S. degree.
Under exceptional circumstances direct entry to the Ph.D. program will be considered for applicants holding an Honours degree.
Additional Requirements
International students who have obtained an M.Sc. degree from an international institution normally enter the M.Sc. graduate program to start. After one year, research progress is assessed by the student's advisory committee and he/she may be transferred to the Ph.D. program.
English Language Proficiency
Applicants whose first language is not English must furnish evidence of their proficiency in the use of the English language:
Application Deadline
February 1 - Fall Term
July 31 (pending spots remaining) - Fall Term
March 1 - Summer Term
November 1 - Winter Term
Fields of Research
Cardiovascular Sciences
Cell, Development and Cancer Biology
Clinical and Basic Pharmacology
Neurosciences
Reporductive Biology and Endocrinology